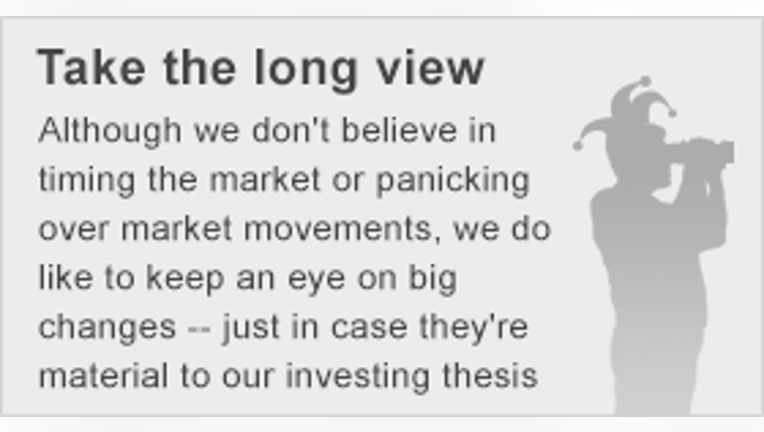 Image source: Vivint Solar.
What: Shares of residential solar company Vivint Solar Inc. plunged 13% today after reporting fourth-quarter earnings results.
So what: Megawatts of solar installed increased just 17% from a year ago to 59 MW, showing the incredible slowdown in rooftop solar adoption. Revenue was up 134% in the quarter to $16.0 million, but net loss attributable to shareholders more than doubled to $13.2 million, or $0.12 per share.
Vivint Solar also announced a new $200 million term loan, which has been drawn down by $25 million and another $50 million will be taken out within 30 days.
Now what: The concern for Vivint Solar is that it's no longer growing quickly and isn't generating enough cash flow to fund its business long term. In 2015, operating expenses were $295.3 million, compared to $64.2 million in revenue. Even sales and marketing costs of $48.1 million eat up nearly all of the company's revenue.
Now that the SunEdison acquisition isn't going through, Vivint Solar needs to build a sustainable business that can generate cash year after year. That doesn't appear to be what the company reported last quarter and that has investors very concerned. Until cash flow starts to break even and the value Vivint Solar says it's creating starts to hit the income statement, I wouldn't be jumping into this stock.
The article Why Vivint Solar Inc.'s Shares Stumbled originally appeared on Fool.com.
Travis Hoium has no position in any stocks mentioned. The Motley Fool has no position in any of the stocks mentioned. Try any of our Foolish newsletter services free for 30 days. We Fools may not all hold the same opinions, but we all believe that considering a diverse range of insights makes us better investors. The Motley Fool has a disclosure policy.
Copyright 1995 - 2016 The Motley Fool, LLC. All rights reserved. The Motley Fool has a disclosure policy.