Why Vipshop Holdings Stock Tumbled Today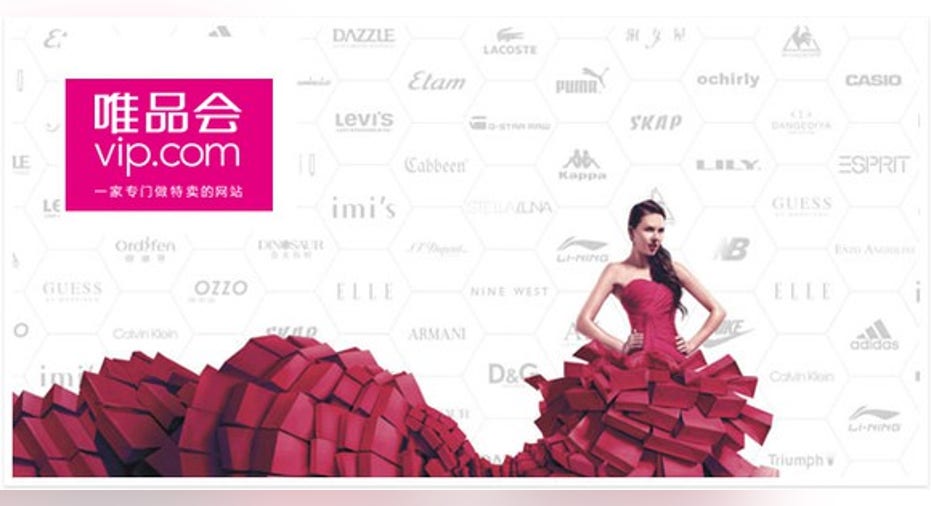 Image Source: Vipshop.
What: Shares of Chinese online discount retailer Vipshop slumped on Wednesday following the company's first-quarter earnings report. Results were mixed and guidance was in-line with analyst expectations, not good enough to prevent the stock from falling about 13% by noon.
So what: Vipshop reported revenue of RMB12.17 billion, or $1.89 billion, up 41% year over year, but slightly short of the average analyst estimate. A 52% increase in the number of active customers to 19.7 million drove the revenue increase.
Vipshop reported non-GAAP EPS of RMB1.04, or $0.16, a bit higher than analysts were expecting and up from RMB0.81 during the prior-year period. Earnings growth was driven by both higher revenue and a decrease in operating expenses as a percentage of revenue. A 60 basis point year-over-year drop in gross margin partially offset those positive factors.
Now what: Vipshop expects second-quarter revenue between RMB12.3 billion and RMB12.8 billion, representing year-over-year growth between 37% and 42%. This guidance was in-line with analyst expectations of RMB12.69 billion. Vipshop CEO Eric Shen emphasized that rapid revenue growth is not the only goal. "We will continue to focus on driving top-line growth and market share expansion by balancing both customer acquisition growth and profitability," Shen said. "After several quarters of fine-tuning our strategy of balancing revenue growth and marketing and promotion expenses, we now have improved control between these competing levers and aim to achieve more stabilized growth going forward."
With the stock tumbling on Wednesday, investors clearly don't like the idea of "more stabilized" growth.
The article Why Vipshop Holdings Stock Tumbled Today originally appeared on Fool.com.
Timothy Green has no position in any stocks mentioned. The Motley Fool has no position in any of the stocks mentioned. Try any of our Foolish newsletter services free for 30 days. We Fools may not all hold the same opinions, but we all believe that considering a diverse range of insights makes us better investors. The Motley Fool has a disclosure policy.
Copyright 1995 - 2016 The Motley Fool, LLC. All rights reserved. The Motley Fool has a disclosure policy.