Why Vertex Pharmaceuticals Stock Surged Higher in January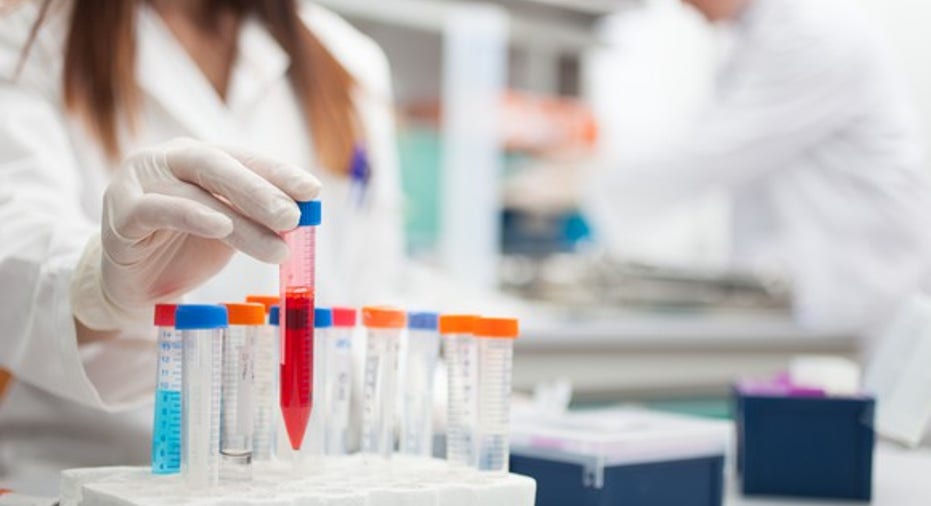 What happened
According to data fromS&P Global Market Intelligence, shares of the rare disease specialistVertex Pharmaceuticals (NASDAQ: VRTX) rose by 16.6% last month. The drugmaker's shares appear to have benefited from both the company's presentation at the 35th annualJ.P. Morgan Healthcare Conferenceas well asits strong fourth-quarter earnings report released toward the end of the month.
So what
The big-ticket item that seems to have lit on fire underneath Vertex's stock last month is the immense growth within the company's core cystic fibrosis franchise over the past year. Per its Q4 earnings report and investor presentation at J.P. Morgan, for example, Vertex reported that its cystic fibrosis revenues -- emanating from the two FDA-approved drugs Orkambi and Kalydeco -- grew by an astounding 71% to $1.7 billion in 2016.
Image source: Getty Images.
Adding fuel to the fire, Vertex also said it expects this red-hot sales growth to continue this year, with total cystic fibrosis revenues forecast to come in between $1.79 billion and $2.01 billion for full-year 2017.
Now what
Although it's not unusual for the market to pay top dollar for orphan drugmakers, Vertex's hefty price-to-sales ratio of 13.0 is fairly rich, even for a rare-disease specialist. Viewed this way, the market seems to be baking in additional approvals for Vertex's cystic fibrosis franchise in the near term, and/or perhaps counting on a buyout at a substantial premium.As neither of these scenarios is exactly a slam-dunk, I think it might be better to look elsewhere for more attractively priced vehicles as a way to gain exposure to the high-growth biotech space.
10 stocks we like better than Vertex PharmaceuticalsWhen investing geniuses David and Tom Gardner have a stock tip, it can pay to listen. After all, the newsletter they have run for over a decade, Motley Fool Stock Advisor, has tripled the market.*
David and Tom just revealed what they believe are the 10 best stocks for investors to buy right now...and Vertex Pharmaceuticals wasn't one of them! That's right -- they think these 10 stocks are even better buys.
Click here to learn about these picks!
*Stock Advisor returns as of February 6, 2017.
George Budwell has no position in any stocks mentioned. The Motley Fool recommends Vertex Pharmaceuticals. The Motley Fool has a disclosure policy.