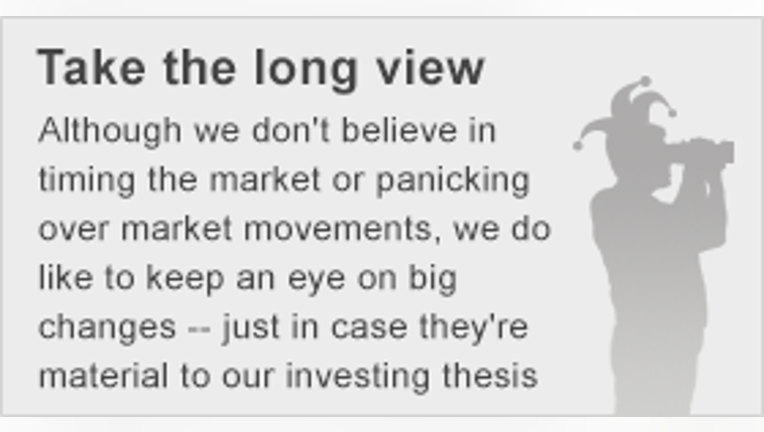 What: If there wasn't already enough worrying investors in the energy space lately, last week's OPEC meeting put a big scare into the market. The result so far has been declining oil prices and a slew of oil and gas producers' stocks going into free fall. The hardest hit have been oil- and gas-producing master limited partnerships. Here's a short rundown of names that saw stock prices move big today:
So What: Late last week, OPEC announced that its most recent meeting was concluded without giving any specifics on production quotas. Or in other words, each country within the cartel is on its own for now. With countries such as Iran looking to ramp up production, there is a fear that more oil will get pushed into the market and keep prices low for quite some time.
The reason this is so concerning for Vanguard Natural Resources, Breitburn Energy Partners, and Linn Energy is because these three's hedging positions are slowly winding down. These contracts have kept the companies realizing better-than-market prices and have given each higher cash flows. Without the protection of hedges, there are questions as to each company's ability to finance their debts. LINN and Breitburn have already suspended their distribution payments as a result of downturn even before this week. Now, with shares of Vanguard trading at an absurd distribution yield of 42%, chances are the company's distribution will be cut or suspended, too.
Now What: The market for oil and gas is absolutely brutal right now, and the recent decision from OPEC makes the market even less certain over the next couple of years. Without some sort of recovery in oil and gas prices, Linn, Vanguard, and Breitburn will be far from the only ones to suffer immensely. To anyone who thinks there is an opportunity to buy on today's dip: Buyer beware. There is a real chance that we are a long ways off from any form of an oil and gas recovery, and anyone buying today could still be in for a world of hurt.
The article Why Vanguard Natural Resources, Breitburn Energy Partners, and Linn Energy Went Into Free Fall Today originally appeared on Fool.com.
Tyler Crowe owns shares of Linn Energy, LLC.You can follow him at Fool.comor on Twitter@TylerCroweFool.The Motley Fool recommends BreitBurn Energy Partners. Try any of our Foolish newsletter services free for 30 days. We Fools may not all hold the same opinions, but we all believe that considering a diverse range of insights makes us better investors. The Motley Fool has a disclosure policy.
Copyright 1995 - 2015 The Motley Fool, LLC. All rights reserved. The Motley Fool has a disclosure policy.