Why Valero Energy, Ensign Group, and The Bancorp Slumped Today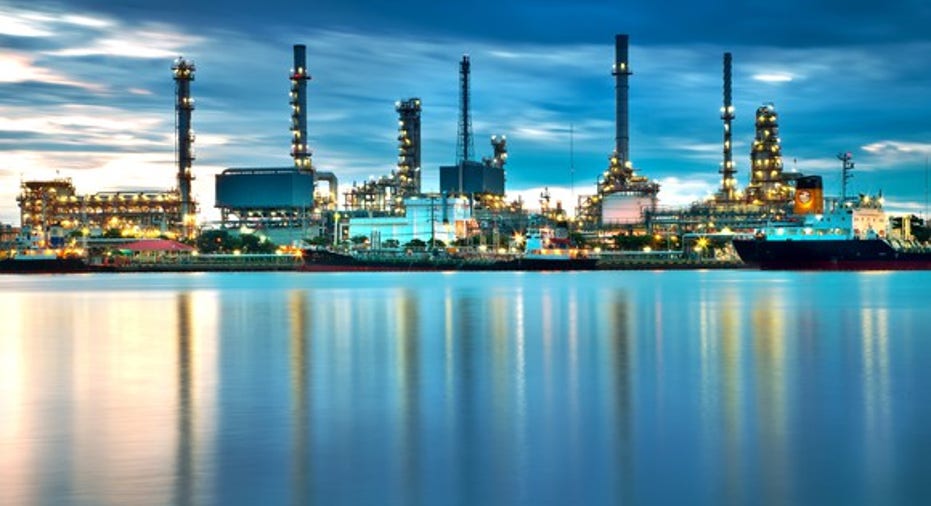 Wednesday was another good day for the stock market, as major market benchmarks posted gains of between 0.25% and 1% to climb back within reach of new record levels. Many market participants focused on the release of the Federal Open Market Committee's most recent meeting minutes, which didn't have any major surprises that threatened the positive mood among investors. Even with the generally favorable mood on Wall Street, however, some stocks didn't participate in the day's rally. Valero Energy (NYSE: VLO), Ensign Group (NASDAQ: ENSG), and The Bancorp (NASDAQ: TBBK) were among the worst performers on the day. Let's look more closely at these stocks to tell you why they did so poorly.
Image source: Getty Images.
Valero looks less energetic
Valero Energy fell nearly 4%, giving back most of its gains from Tuesday's session. Investors yesterday were excited about the prospect for oil refining companies, believe that the recent gains in crude oil prices would spur further increases in prices for refined products like gasoline and diesel fuel. That in turn could boost margin figures for Valero and its peers, taking advantage of the fact that oil producers can't export crude but refiners can take domestic crude, refine it, and then export the resulting refined products. Yet oil prices rose about $1 per barrel on Wednesday, throwing cold water on the idea that the cost of input products for Valero might be turning lower despite a similar percentage increase in gasoline futures. Valero's current stock valuation implies the likelihood of contracting earnings, so any positive news could lead to a big turnaround from today's declines.
Ensign Group gets a downgrade
Ensign Group fell 6% after the operator of assisted living and long-term care facilities got a downgrade from analysts at JMP Securities. The analyst company reduced its rating on the company from market perform to underperform, setting a price target of $18 per share, or roughly 15% below where the stock started the day. Some investors are looking closely at the possibility that Medicare reform related to skilled nursing facilities and a proposed prospective payment system will have a substantial effect on Ensign Group, but so far, details on exactly what a proposed rule might look like remain to be seen. Until the annual rule-setting comes out in April, investors will have to watch to see what happens with the company going forward.
The Bancorp misses out
Finally, The Bancorp dropped 6%. The financial services company received a downgrade from analysts at BTIG Research, who cut their rating on the stock from buy to neutral. In general, the analysts seemed favorably inclined toward The Bancorp, which has seen a huge upward move in its share price over the past six months. Yet even though the company might well benefit from trends toward decreased regulation in the financial industry, BTIG believes that the stock's current price already reflects the potential gains from such a change. If today's downturn leads to a larger drop that makes the stock just a bit cheaper, it might be enough to spur analysts to reverse course and get back into The Bancorp at a lower price.
10 stocks we like better than Valero Energy When investing geniuses David and Tom Gardner have a stock tip, it can pay to listen. After all, the newsletter they have run for over a decade, Motley Fool Stock Advisor, has tripled the market.*
David and Tom just revealed what they believe are the 10 best stocks for investors to buy right now... and Valero Energy wasn't one of them! That's right -- they think these 10 stocks are even better buys.
Click here to learn about these picks!
*Stock Advisor returns as of January 4, 2017
Dan Caplinger has no position in any stocks mentioned. The Motley Fool has no position in any of the stocks mentioned. The Motley Fool has a disclosure policy.