Why Valeant Pharmaceuticals, Nortek, and SUPERVALU Jumped Today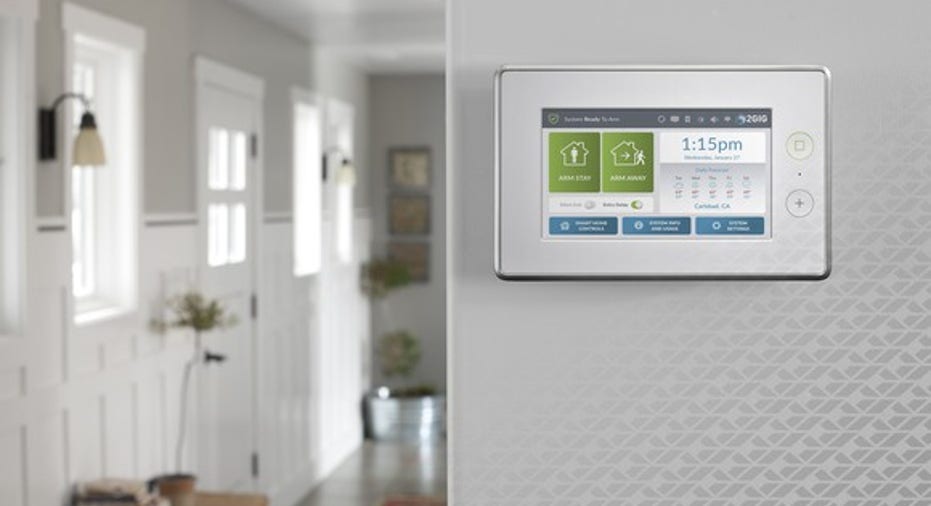 Image source: Nortek.
Wednesday showed the resiliency of the stock market in a way that investors have seen countless times during the seven-year-old bull market. Major market benchmarks started the day with substantial declines, and the Dow fell more than 125 points by mid-morning as investors feared further fallout from macroeconomic and geopolitical events. Yet reassurance that the Federal Reserve would look closely at the potential impact of the U.K. exit from the European Union before making aggressive policy changes seemed to cheer investors, and the Dow and S&P ended the day up about half a percent. Some stocks did even better, and Valeant Pharmaceuticals , Nortek , and SUPERVALU were among the best performers on the day.
Will Valeant have a big rebound?
Valeant Pharmaceuticals jumped 16% after getting favorable comments from analysts at Rodman & Renshaw. The company announced that its Bausch & Lomb unit's phase 3 study of its latanoprostene bunod ophthalmic solution for treating high intraocular pressure in patients with open angle glaucoma or ocular hypertension provided significantly greater reduction in intraocular pressure than a competing treatment. Professionals believe that the therapy could offer a superior alternative to existing treatments if approved. The analyst report, meanwhile, suggested that the stock could quadruple in the near future, with several pending announcements on potential drug candidates adding the potential to restore faith in the beleaguered pharma company. A price target of $90 per share is ambitious, but even getting a portion of the way there would give shareholders a strong gain from current levels.
Nortek finds a new home
Nortek soared 38% after the maker of heating and cooling products as well as security and audiovisual solutions for residential and commercial customers received a buyout bid from U.K.-based Melrose Industries. The bid will give Nortek shareholders $86 per share in cash, setting the company's value at $2.8 billion. Nortek CEO Michael Clarke praised the deal, saying that it "will enhance Nortek's ability to further leverage its industry-leading brands and market position to continue driving profitable growth." Yet the stock closed at $86.50, and the fact that investors are pricing the shares above the buyout price suggests that they expect a potential rival bid to be even more generous going forward.
SUPERVALU satisfies shareholders' hunger
Finally, SUPERVALU climbed 9%. The supermarket chain said late Tuesday that it had entered into a long-term supply agreement with Marsh Supermarkets, a chain of about 70 grocery stores and 38 pharmacy locations in Indiana and Ohio. As Marsh's primary wholesaler, SUPERVALU will provide the company's grocery locations with a full range of grocery products ranging from produce and meat to bakery, seafood, and frozen goods. SUPERVALU's private brands will also be available at Marsh locations. With the deal expected to be finalized by September, SUPERVALU hopes that it will continue to be able to demonstrate the value of its wholesale business above and beyond its own chain of stores.
The article Why Valeant Pharmaceuticals, Nortek, and SUPERVALU Jumped Today originally appeared on Fool.com.
Dan Caplinger has no position in any stocks mentioned. The Motley Fool owns shares of and recommends Valeant Pharmaceuticals. The Motley Fool recommends SUPERVALU. Try any of our Foolish newsletter services free for 30 days. We Fools may not all hold the same opinions, but we all believe that considering a diverse range of insights makes us better investors. The Motley Fool has a disclosure policy.
Copyright 1995 - 2016 The Motley Fool, LLC. All rights reserved. The Motley Fool has a disclosure policy.