Why Valeant Pharmaceuticals, Costamare, and First Bancorp Slumped Today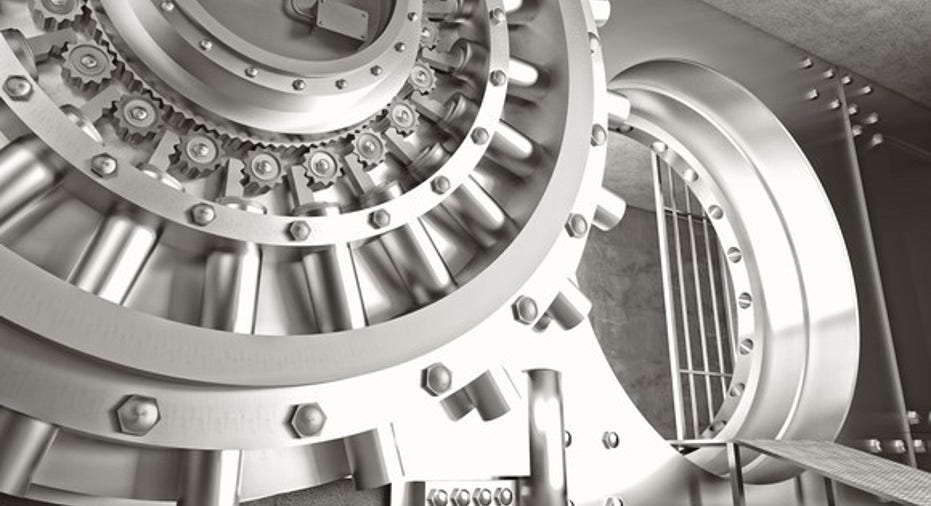 Wednesday was a mixed day for the stock market, with major market benchmarks showing considerable disparities in results. The energy sector soared, and oil's $4 gain to $49 per barrel helped lift the Dow to the best performance among the major averages. Meanwhile, performance elsewhere was muted, with tech being a notable laggard and sending the Nasdaq down about 1% on the day. Many stocks did much more poorly than the overall market, and Valeant Pharmaceuticals (NYSE: VRX), Costamare (NYSE: CMRE), and First Bancorp (NYSE: FBP) were among notable standouts on the downside Wednesday. Below, we'll look more closely at these stocks to tell you why they did so poorly.
Image source: Getty Images.
Valeant runs into more trouble
Valeant Pharmaceuticals dropped 8% after reports surfaced that its attempt to sell off its Salix unit might prove unsuccessful. The company had intended to sell Salix for roughly $10 billion, with Takeda Pharmaceutical being the likely buyer. But the parties have reportedly disagreed about the appropriate price to pay for Salix, and some now believe Valeant will simply hold onto the business. However, many investors had hoped that a sale would produce cash with which Valeant could reduce its extensive debt, and without the sale going forward, the drug company will have to work far harder to figure out how to maintain its debt load even in the face of potential increases in interest rates in the near future.
Costamare dilutes its investors
Costamare fell 13% in the wake of its announcement of pricing for a secondary offering of stock. The shipping company ended up selling 12 million shares for $6 per share, with the $72 million in gross proceeds amounting to roughly a sixth of its market capitalization. Costamare ended up selling 1 million more shares than it had originally intended, presumably because of strong demand. But the $6 price was well below yesterday's closing price of $6.65 per share, and investors who had hoped for a larger amount in proceeds responded by sending the stock even lower than the offering price. Costamare says it will use the money raised for capital expenditures and other corporate purchases, which could include both buying new vessels and paying down its debt. Still, industry conditions will have to improve markedly before investors are entirely comfortable with the move Costamare made.
First Bancorp follows suit
Finally, First Bancorp declined 8%. The Puerto Rico-based bank also announced a secondary offering, but with a different twist than Costamare's. In this case, the bank didn't offer any new shares, but existing institutional investors affiliated with Thomas H. Lee Partners and Oaktree Capital Management chose to sell 18 million shares of their First Bancorp stock for $5.60 per share. The company won't receive any of the roughly $100 million in proceeds from the sale. Even after the sale, the stakes each of the two institutional investors will have in First Bancorp will remain substantial, falling from more than 19% to roughly 15% each. Some will take the sale as a bearish read on the stock, but it might just be a way for the institutions in question to recoup some of their investment in the bank.
10 stocks we like better than First BanCorp When investing geniuses David and Tom Gardner have a stock tip, it can pay to listen. After all, the newsletter they have run for over a decade, Motley Fool Stock Advisor, has tripled the market.*
David and Tom just revealed what they believe are the 10 best stocks for investors to buy right now...and First BanCorp wasn't one of them! That's right -- they think these 10 stocks are even better buys.
Click here to learn about these picks!
*Stock Advisor returns as of November 7, 2016.
Dan Caplinger has no position in any stocks mentioned. The Motley Fool owns shares of and recommends Valeant Pharmaceuticals. Try any of our Foolish newsletter services free for 30 days. We Fools may not all hold the same opinions, but we all believe that considering a diverse range of insights makes us better investors. The Motley Fool has a disclosure policy.