Why Vale S.A. Stock Rose a Dramatic 34.68% in April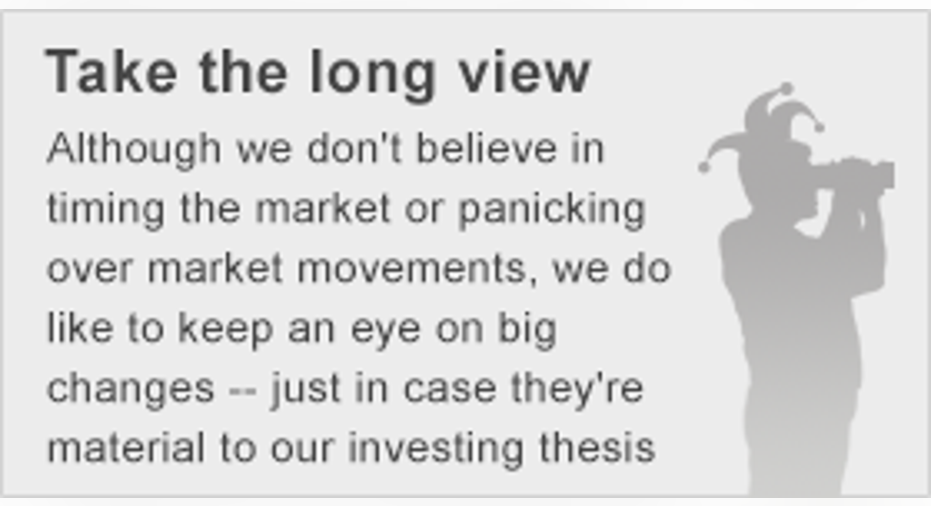 Image source: Vale.
What: Vale S.A.'s shares advanced by more than a third in April. That extends the rally that started in the middle of January, as commodity prices began to firm up. Vale's shares are now up some 70% for the year and nearly 140% since mid-January.
So what: Vale, like other miners, has been doing a lot of work to cut costs, raise cash, and manage debt. But at the end of the day, Vale is still selling commodities -- most notably iron ore, which accounts for roughly two-thirds of revenues and around 85% of adjusted EBITDA. It can't control what it gets paid for its production.
That's why the commodity rally, which continued in April, has been such a positive for the stock. All of the work that's been done to get lean and mean during the downturn looks like it's starting to pay off. In fact, when the company reported earnings at the end of April, higher iron ore prices pushed that division's adjusted EBITDA up 23% over the fourth quarter of last year. Not bad. Higher realized prices for copper also helped, but to a smaller degree.
Now what: If this is enough to get you excited about Vale, the company may not share your enthusiasm. It ended its April 28 earnings release with this bit of wisdom: "[W]e acknowledge the recent improvement in iron ore prices but are cognizant of market volatility, thus remaining fully committed to strengthening our balance sheet through the reduction of our net debt as previously informed. We remain focused on our operating and capital allocation discipline and on progressing our divestment and asset optimization program."
In other words, the iron ore rally has been great, but it could just as easily peter out. That's why you should take the swift advances so far this year in commodity prices and Vale's stock with a grain of salt. And then there's the not-so-minor fact that it's still dealing with the aftereffects of the Samarco mine disaster in Brazil.
Vale and 50-50 partner BHP Billiton reached a multibillion-dollar settlement with Brazil earlier this year over the environmental damage and loss of life caused by the containment dam spill at Samarco. But this duo just got hit with a roughly $44 billion lawsuit comparing the impact to the Gulf of Mexico oil spill. Not surprisingly, Vale's shares headed lower on that news. Soeven if commodity prices stabilize,volatility is likely to be the norm.
The article Why Vale S.A. Stock Rose a Dramatic 34.68% in April originally appeared on Fool.com.
Reuben Brewer has no position in any stocks mentioned. The Motley Fool owns shares of Companhia Vale ADS. Try any of our Foolish newsletter services free for 30 days. We Fools may not all hold the same opinions, but we all believe that considering a diverse range of insights makes us better investors. The Motley Fool has a disclosure policy.
Copyright 1995 - 2016 The Motley Fool, LLC. All rights reserved. The Motley Fool has a disclosure policy.