Why Vale, MBIA, and Gold Fields International Jumped Today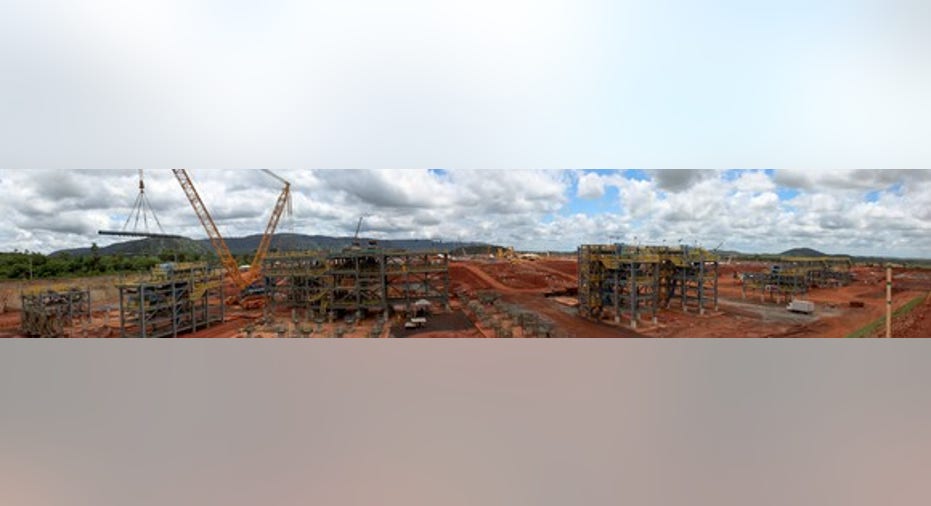 The stock market didn't manage to sustain its holiday cheer on Monday, giving up ground as major market benchmarks gave back some of their record gains from the week of Thanksgiving. Most market commentators didn't make much of the decline, pointing out that a pullback is natural after such strong gains earlier in the month. Moreover, some stocks continued to rise, and Vale (NYSE: VALE), MBIA (NYSE: MBI), and Gold Fields International (NYSE: GFI) were among the best performing stocks on the day. Below, we'll look more closely at these stocks to tell you why they did so well.
Image source: Vale.
Vale keeps climbing
Vale jumped 8%, reaching levels that it hasn't seen in nearly two years as investors continue to be more confident about the prospects for key commodities markets. Vale produces substantial amounts of iron ore, and the rise in steel stocks over the past months has stemmed from the belief that an increased emphasis on construction and infrastructure activity might reignite the steel-making industry and therefore boost demand of the raw materials needed for its manufacture. At the same time, broader improvement in commodities markets could help lift the entire Brazilian economy, creating a virtuous cycle of economic growth in the key Latin American emerging market that could lift Vale even higher. Some worry about whether hoped-for gains in steel demand will actually come to pass, but for now, optimism is keeping Vale moving higher.
MBIA gets some subsidiary financing
MBIA also climbed 8% after making an announcement about its wholly owned MBIA Insurance subsidiary. The company said that MBIA Insurance has accepted a commitment letter to get up to $325 million in senior financing, contingent on MBIA's providing $38 million in subordinated financing to its subsidiary. The move will help MBIA Insurance pay an anticipated claim on certain notes that were in default, triggering the need for the insurer to step in to meet its commitments. CFO Anthony McKiernan is still hopeful that it might be able to obtain full reimbursement of the claims to be paid, but investors were apparently pleased that an acceptable compromise has been reached for now.
Gold Fields shines
Finally, Gold Fields International was up 7%. Monday was a good day for the gold market, with bullion prices rising about $10 per ounce. Nevertheless, with a close at around $1,194 per ounce, gold has fallen dramatically from its highest levels of the year, and many fear that rising interest rates in the U.S. market could deal an even bigger blow to gold's near-term prospects. For Gold Fields, rising prices are particularly important, because it has relatively high all-in sustaining costs of as much as $1,000 per ounce. With several of its peers seeing figures in the $750 to $900 per ounce range, Gold Fields has more to gain when prices rise -- and more to lose if they continue their recent declines.
10 stocks we like better than Companhia Vale When investing geniuses David and Tom Gardner have a stock tip, it can pay to listen. After all, the newsletter they have run for over a decade, Motley Fool Stock Advisor, has tripled the market.*
David and Tom just revealed what they believe are the 10 best stocks for investors to buy right now... and Companhia Vale wasn't one of them! That's right -- they think these 10 stocks are even better buys.
Click here to learn about these picks!
*Stock Advisor returns as of November 7, 2016
Dan Caplinger has no position in any stocks mentioned. The Motley Fool owns shares of Companhia Vale. Try any of our Foolish newsletter services free for 30 days. We Fools may not all hold the same opinions, but we all believe that considering a diverse range of insights makes us better investors. The Motley Fool has a disclosure policy.