Why Urban Outfitters, Inc. Stock Jumped 25% in 2016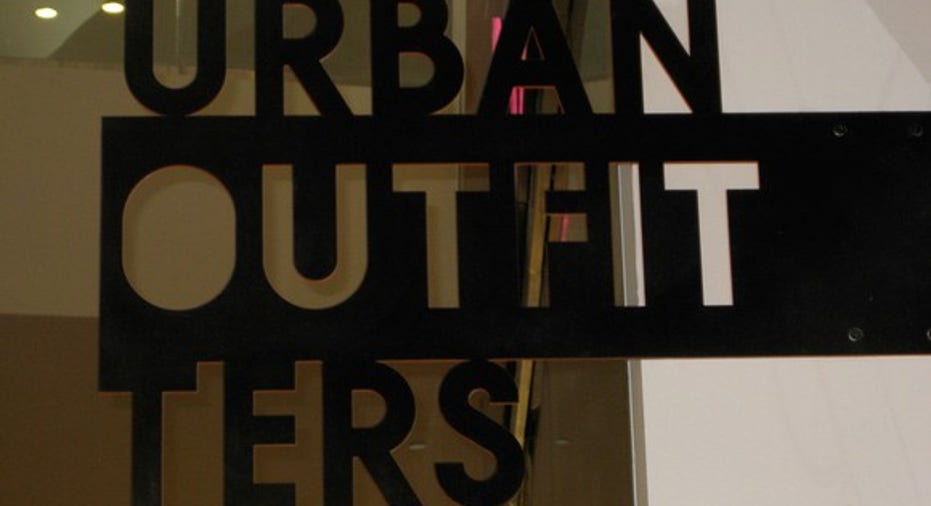 Image source: Motley Fool.
What happened
Shares of trendy apparel retailerUrban Outfitters, Inc.(NASDAQ: URBN) gained 25% last year according to data from S&P Global Market Intelligence as the company posted better-than-expected results and recovered from a disappointing 2015. As the chart below shows, it was an erratic year for the stock, but a couple of earnings pops were enough to push shares up 25%.
So what
Though many apparel retailers like department stores and teen retailers such as AeopostaleandAbercrombie & Fitchhave seen same-store sales fall in recent years, Urban Outfitters has bucked the broader trend. In its most recent quarter, same-store sales were up companywide by 1%, climbing 5.2% at its namesake chain though they were down at Free People and Anthropologie. The stock actually fell on that report as earnings per share (EPS) shrunk 5% due to lower gross margins and an increase in operating expenses.
Profit growth had been much better in the previous quarter, however, as EPS increased 27% on a similar uptick in comparable sales, so the trend is unclear.
Urban Outfitters' strong performance this year was due partly to the fact that the stock was trading at post-recession lows after a weak performance in 2015 and the puzzling announcement that Urban had acquired Vetri Restaurants as part of a plan to create multi-use shopping and centers. Through the first three quarters of the year, food and beverage sales have increased nearly fourfold, from $4.6 million to 16.6 million, but it's unclear what impact those figures are having on the bottom line.
Now what
Urban Outfitters' holiday sales, which the company reported on Jan. 9, were essentially in line with its performance over 2016 as comparable sales increased 1.5% and overall revenue was up 3%. Year-to-date comparable sales are now up 1.3%.
Unlike other retailers, Urban Outfitters has a strategy for the evolving retail climate: It has focused on multi-use projects such as its Space 24 Twenty in Austin -- a retail, restaurant, and event space. It has also mostly resisted opening new stores, a smart strategy since retail traffic is falling in general. Still, the environment remains challenging for apparel retailers like Urban. The stock still carries a modest valuation, but if the company can't consistently grow profits, it may be in trouble.
10 stocks we like better than Urban Outfitters When investing geniuses David and Tom Gardner have a stock tip, it can pay to listen. After all, the newsletter they have run for over a decade, Motley Fool Stock Advisor, has tripled the market.*
David and Tom just revealed what they believe are the 10 best stocks for investors to buy right now... and Urban Outfitters wasn't one of them! That's right -- they think these 10 stocks are even better buys.
Click here to learn about these picks!
*Stock Advisor returns as of January 4, 2017
Jeremy Bowman has no position in any stocks mentioned. The Motley Fool has no position in any of the stocks mentioned. The Motley Fool has a disclosure policy.