Why Upland Software Inc. Stock Popped Today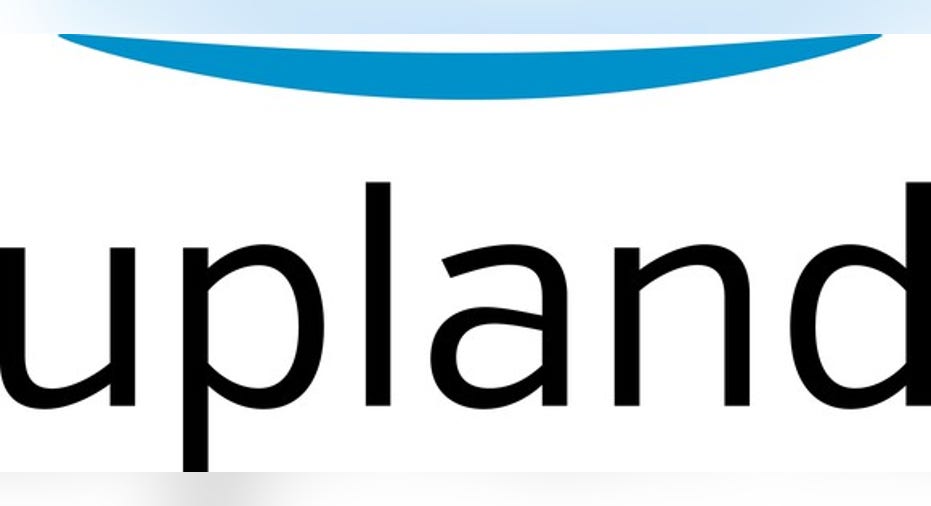 What happened
Shares of Upland Software Inc. (NASDAQ: UPLD) climbed 18.6% Monday after the cloud-based enterprise work management software specialist made a small acquisition and increased its full-year 2017 guidance.
So what
First, Upland announced it has acquired cloud-based knowledge management system company RightAnswers, Inc. for $17.2 million in cash, a $2.5 million cash holdback payable in one year, and potential future earn-out payments tied to performance-based goals. The purchase price was within Upland's target range of five to eight times RightAnswers' pro forma adjusted earnings before interest, taxes, depreciation and amortization (EBITDA), and will be immediately accretive to its adjusted EBITDA per share. Upland also expects RightAnswers will generate incremental annual revenue of roughly $9 million.
Image source: Upland Software.
"This strategic acquisition is a great product addition for current Upland customers looking to enhance their customer service, IT support, and enterprisewide collaboration capabilities," added Upland Software CEO Jack McDonald.
Now what
Upland now anticipates full-year 2017 revenue to be in the range of $87 million to $91 million (up from $82.5 million to $86.5 million previously), including 19% growth in recurring revenue to a range of $76 million to $79 million (up from the prior range of $71.7 million to $74.7 million). Note this range is prorated for an effective closing date of April 30, 2017, and is net of an estimated $1.7 million reduction for a deferred revenue discount as a result of GAAP purchase accounting. Upland also expectsadjusted EBITDA of $26 million to $29 million, up from its previous range of $23 million to $26 million.
In the end -- keeping in mind Upland Software completed three similar accretive purchases last year -- shareholders are rightly celebrating what appears to be an astute continuation of the company's knack for acquisitive growth. It's no surprise to see Upland Software stock climbing today.
10 stocks we like better than Upland Software, Inc.When investing geniuses David and Tom Gardner have a stock tip, it can pay to listen. After all, the newsletter they have run for over a decade, Motley Fool Stock Advisor, has tripled the market.*
David and Tom just revealed what they believe are the 10 best stocks for investors to buy right now... and Upland Software, Inc. wasn't one of them! That's right -- they think these 10 stocks are even better buys.
Click here to learn about these picks!
*Stock Advisor returns as of April 3, 2017
Steve Symington has no position in any stocks mentioned. The Motley Fool has no position in any of the stocks mentioned. The Motley Fool has a disclosure policy.