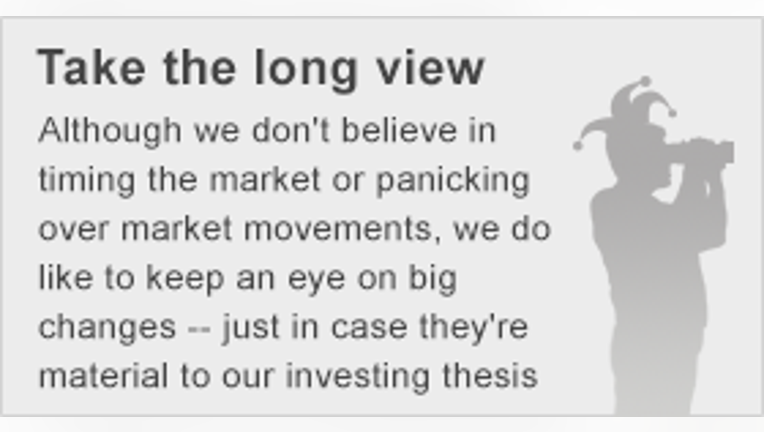 Image source: United Technologies.
What: Shares of United Technologies Corporation had a surprising 10.2% pop in February as the company was embroiled in merger talks.
So what: Honeywell made it known that it was interested in merging with United Technologies to form an aerospace and building services giant. The companies make very complementary products, and even United Technologies admitted it had talks with Honeywell, but the merger never moved forward.
In a release late in the month, United Technologies' management said a merger would lead to "insurmountable regulatory obstacles and strong customer opposition." That was enough to get both sides to walk away.
Now what: It's interesting that United Technologies' stock kept most of its bounce from the merger talks, something that doesn't always happen. But the fact that Honeywell was interested in the company may have reminded investors that there's still a lot of value in United Technologies. Shares still trade at just 11 times earnings, and with commercial aircraft demand growing, this should be a long-term winner for patient investors.
The article Why United Technologies Corporation's Shares Popped 10.2% in February originally appeared on Fool.com.
Travis Hoium has no position in any stocks mentioned. The Motley Fool has no position in any of the stocks mentioned. Try any of our Foolish newsletter services free for 30 days. We Fools may not all hold the same opinions, but we all believe that considering a diverse range of insights makes us better investors. The Motley Fool has a disclosure policy.
Copyright 1995 - 2016 The Motley Fool, LLC. All rights reserved. The Motley Fool has a disclosure policy.