Why Under Armour, Tesaro, and Diamond Resorts International Jumped Today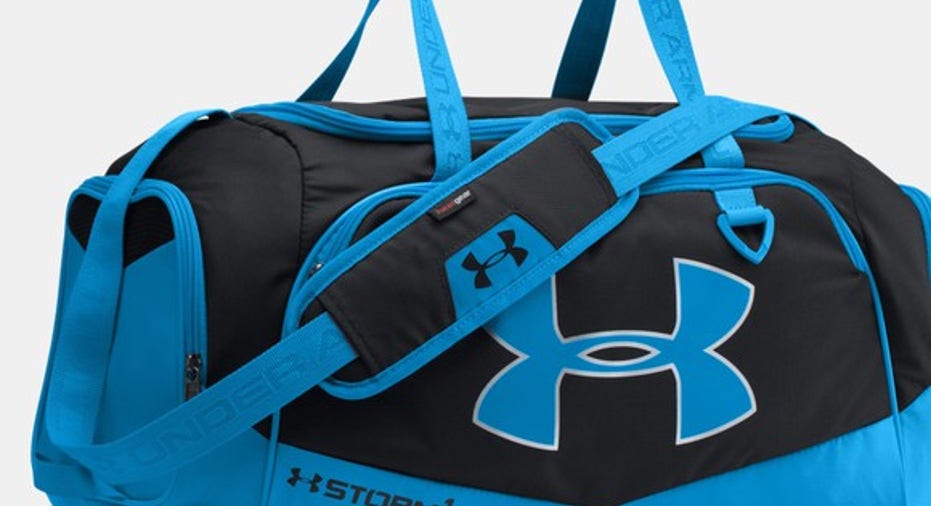 Image source: Under Armour.
The stock market often bounces back from severe setbacks with a one-day pop, and many investors came into Wednesday's session thinking that the previous day's gains would be short-lived. Yet the stock market posted even larger gains on Wednesday, continuing to rebound from Brexit fears amid the belief that European nations will find ways to counteract any negative impact from the U.K. referendum vote and keep promoting economic growth. Major market benchmarks posted gains of 1.5% to 2%, with the Dow climbing more than 275 points. Some stocks did even better, and Under Armour , Tesaro , and Diamond Resorts International were among the best performers on the day.
Under Armour runs higher
Under Armour rose 6% as it benefited from favorable news elsewhere in the sector. Rival Nike reported its fiscal fourth-quarter results Tuesday night, and they initially disappointed investors because of sales that fell short of expectations. But solid earnings pointed to the extent to which the athletic apparel giant has overcome currency headwinds and other negative factors to keep its bottom line stable. Under Armour investors took the news as indicating a healthy market, and the upstart company expects to make further inroads into taking market share away from Nike and its other peers and continuing to grow at a faster pace than the industry as a whole.
Tesaro doubles on ovarian cancer drug victory
Tesaro climbed 109% after announcing that its ovarian cancer candidate drug niraparib met its primary endpoint in a phase 3 trial. The oncology-focused biopharmaceutical company's NOVA trial established that niraparib significantly prolonged progression-free survival among patients in multiple groups, including both those who carry what's known as the germline BRCA mutation and those who don't carry the mutation. Given that treatments that use similar methods to fight disease have had mixed results, Tesaro's success wasn't entirely expected, explaining the magnitude of the upward movement. Nevertheless, the trial gives Tesaro momentum toward hopefully getting niraparib approved in the near future.
Diamond Resorts is a private equity buyer's best friend
Finally, Diamond Resorts International jumped 24%. The vacation resort specialist accepted a buyout offer from Apollo Global Management in a deal worth $2.2 billion, with shareholders in Diamond Resorts receiving $30.25 per share in cash. The bid will take place through a tender offer for shares, and Diamond CEO David Palmer said that the transaction "is an excellent outcome for our shareholders," in part because "Apollo values the culture of hospitality and customer service that is the legacy of our founder and chairman, Stephen J. Cloobeck." Some investors will be disappointed that the buyout comes at a price less than where the stock traded in early 2015, but others will appreciate the premium over current share prices and jump at the chance to cash in.
The article Why Under Armour, Tesaro, and Diamond Resorts International Jumped Today originally appeared on Fool.com.
Dan Caplinger has no position in any stocks mentioned. The Motley Fool owns shares of and recommends Under Armour (A Shares). Try any of our Foolish newsletter services free for 30 days. We Fools may not all hold the same opinions, but we all believe that considering a diverse range of insights makes us better investors. The Motley Fool has a disclosure policy.
Copyright 1995 - 2016 The Motley Fool, LLC. All rights reserved. The Motley Fool has a disclosure policy.