Why Ultra Petroleum, Tenet Healthcare, and Apollo Investment Slumped Today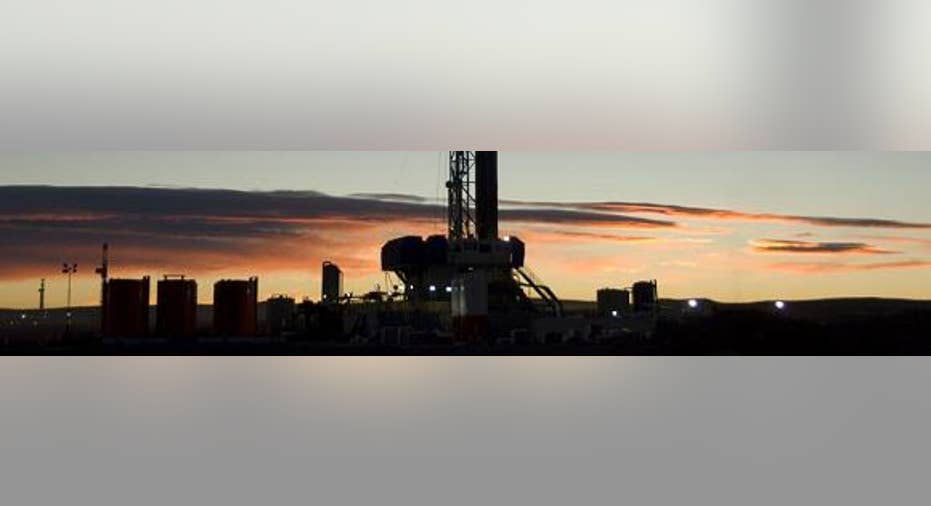 Image: Ultra Petroleum.
Monday brought some relief to the stock market in general, as major market benchmarks recovered a bit of lost ground after suffering substantial losses last week. Yet even though broader signs of hope helped lift many stocks, pressure from a weak energy market and other concerns over political and economic impacts on key industries weighed on certain sectors of the market. Among the worst performers on the day were Ultra Petroleum , Tenet Healthcare , and Apollo Investment .
Ultra Petroleum plunged 21%, leading most of the natural-gas sector lower as prices of natural gas fell through the key $2 level for the first time in more than three years. Unlike many of its peers that started diversifying their energy holdings into crude oil and natural-gas liquids production, Ultra Petroleum remains one of the most concentrated plays on natural gas in the market. Although crude oil's price declines have gotten more attention, warm weather throughout most of the U.S. has exacerbated the plunge in natural gas, which is a key winter heating fuel throughout much of the country. With prevailing market prices coming perilously close to Ultra's breakeven point compared to its cash costs, investors have to worry that further declines could lead to at least a temporary loss of profitability for the natural gas giant.
Tenet Healthcare dropped 9%. The hospital stock didn't have any company-specific news, but concerns about liquidity in the high-yield bond market linked largely to energy-company borrowers apparently carried over to Tenet as well. For instance, Tenet is currently the sixth largest issuer in a key iShares ETF of high-yield junk bond debt, and some fear that as cracks start to appear in the junk bond market, sell-offs of high-yield bond mutual funds and ETFs could spur institutional investors to dump their bonds. That in turn could dramatically increase the cost of financing for debt-heavy companies like Tenet. Given the political pressure that Tenet and other hospitals are under from health-care reform efforts, the last thing the industry needs is a credit crunch to take away some of its financial flexibility.
Finally, Apollo Investment fell 9%. Apollo was just one of several business development companies to suffer substantial losses Monday, as continued carnage in the energy market led some investors to look closely at BDC portfolios to gauge further potential energy exposure. After the decline, the BDC trades at a huge discount to its net asset value, but the problem is that if the investments that Apollo has made go badly, then it will have to write down their value on its books. Some market participants warned about the overinvestment in the energy sector that accompanied $100 per barrel oil prices, and the dramatic rise in leverage among energy companies could now come to haunt not only the oil and gas industry but also the financial institutions that counted on its success.
The article Why Ultra Petroleum, Tenet Healthcare, and Apollo Investment Slumped Today originally appeared on Fool.com.
Dan Caplinger has no position in any stocks mentioned. The Motley Fool recommends Apollo Investment and Ultra Petroleum. Try any of our Foolish newsletter services free for 30 days. We Fools may not all hold the same opinions, but we all believe that considering a diverse range of insights makes us better investors. The Motley Fool has a disclosure policy.
Copyright 1995 - 2015 The Motley Fool, LLC. All rights reserved. The Motley Fool has a disclosure policy.