Why U.S. Steel, Seagate Technology, and Dr Pepper Snapple Group Slumped Today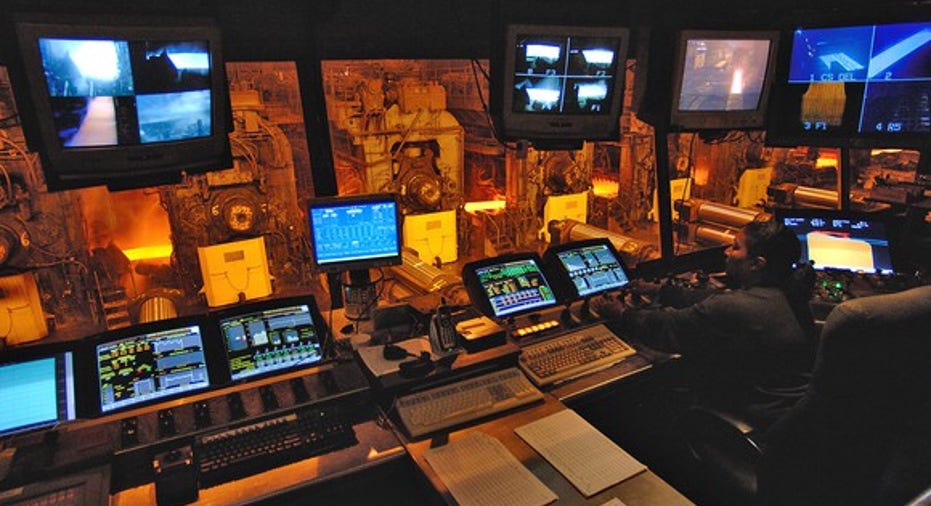 The stock market finished in the red Wednesday, with very modest losses in most major benchmarks. Even the release of a broad outline of the Trump administration's tax reform plan wasn't enough to spur too much excitement among investors, as some worry that the plan's focus on corporate taxes and balanced approach toward individual income tax reform might not resonate with the bulk of the American public. Moreover, bad news from some sectors of the market helped to dampen excitement from earlier in the week, and U.S. Steel (NYSE: X), Seagate Technology (NASDAQ: STX), and Dr Pepper Snapple Group (NYSE: DPS) were among the worst performers on the day. Below, we'll look more closely at these stocks to tell you why they did so poorly.
U.S. Steel gets bent out of shape
Shares of U.S. Steel plunged 27% after the steelmaker failed to meet investors' expectations in its first-quarter financial report. Most investors had been enthusiastic about the company's prospects, with the potential for a rebound in construction and infrastructure activity helping to bolster its stock recently. Yet the steelmaker instead reported a GAAP loss of more than $1 per share for the quarter, and it slashed its full-year earnings guidance by half to just $1.50 per share, even though the new figure includes some favorable one-time items. Most investors appear to believe that the issues that U.S. Steel faces are company-specific, as stock prices of steelmaking peers were relatively flat. Even if the company does make the most of better conditions, today's drop shows that the bullishness that investors felt toward U.S. Steel over the past six months got way ahead of itself.
Image source: U.S. Steel.
Seagate deals with sluggish sales growth
Seagate Technology stock dropped 17% in the wake of the company's fiscal third-quarter earnings report. The computer storage specialist reversed a year-ago loss with net income of $194 million, producing earnings of $0.65 per share and satisfying most investors with its bottom-line results. But revenue gains of just 3% were far weaker than those following the stock had wanted to see, and Seagate said that sales could remain weak this quarter as well. Component shortages are posing an obstacle to Seagate's growth, even though overall, demand appears to be staying fairly stable. Investors have generally been of two minds about Seagate and its data-storage peers, counting on them to find ways to evolve past their traditional hard-disk drive businesses to remain relevant in modern-day uses.
Dr Pepper Snapple loses its fizz
Finally, shares of Dr Pepper Snapple Group declined 6%. The soft-drink manufacturer reported slightly weaker sales than investors had predicted, with revenue climbing just 1.5% from year-ago levels. Packaged beverage unit sales fell from the first quarter of 2016, and currency-related issues connected to its Latin American business held back Dr Pepper's dollar-denominated sales figures. Moreover, segment operating profits were down across the board. CEO Larry Young tried to keep the focus on the long run, pointing to strategies to maximize the value of the company's diverse brands. Yet with pressure on the entire traditional beverage industry, Dr Pepper Snapple will have to keep working harder to weather the storm and sustain the competitive advantages it has over some of its larger peers.
Offer from The Motley Fool: The 10 best stocks to buy nowMotley Fool co-founders Tom and David Gardner have spent more than a decade beating the market. In fact, the newsletter they run, Motley Fool Stock Advisor, has tripled the S&P 500!*
Tom and David just revealed their ten top stock picks for investors to buy right now.
Click here to get access to the full list!
*Stock Advisor returns as of 4/3/2017.
Dan Caplinger has no position in any stocks mentioned. The Motley Fool has no position in any of the stocks mentioned. The Motley Fool has a disclosure policy.