Why U.S. Steel and Other Domestic Steel Players Rallied to End June on a Positive Note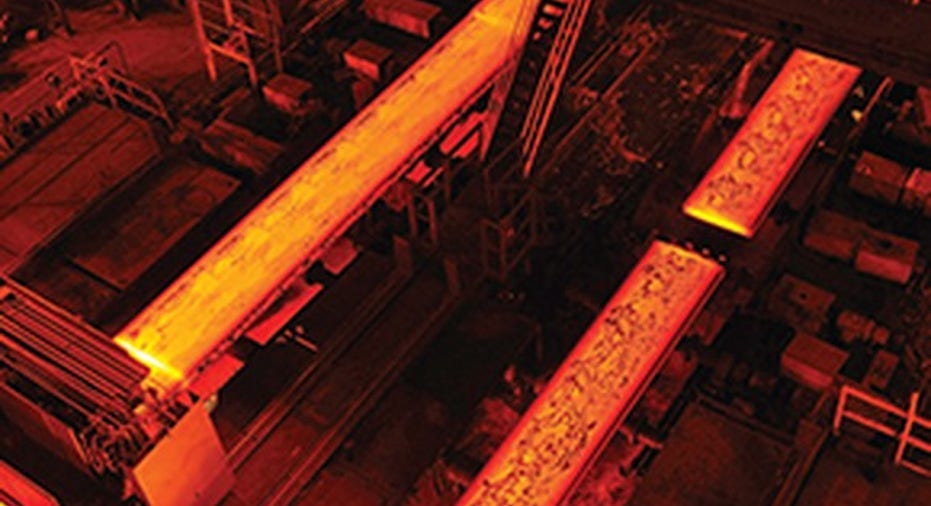 Image source: AK Steel.
June was a tumultuous month, with the heavily anticipated Brexit vote looming large. That British decision overshadowed a lot of other things, pushing good news for the U.S. steel industry into the background. After the Brexit shock wore off, though, the good news sunk in. Here's why United States Steel , AK Steel , Steel Dynamics , and Nucor all rallied at the end of last month.
What's the timeline?
On June 22, the United States International Trade Commission (ITC) ruled that cold-rolled steel products from countries like China and Japan were being sold in the United States at below fair value. The ITC specifically highlighted China as subsidizing its steel industry. This ruling allows the U.S. to impose countervailing and anti-dumping duties on cold-rolled steel imports.
On June 23, the United Kingdom voted on whether or not to stay in the European Union. The expectation from most market watchers going into the vote was that the country's residents would choose to remain a member of the EU. But that didn't turn out to be the case, and Great Britain voted to exit the EU, sending markets around the world into a tailspin.
On June 24, the ITC ruled that imports of corrosion-resistant steel products from China, India, Italy, Korea, and Taiwan were being sold at less than fair value. The governments of China, India, Italy, and Korea were singled out for subsidizing their steel industries in this case. Like the June 22ruling, this ruling allows for duties to be imposed on imports from those countries.
Because of the timing of these three events and the impactof the so-called Brexit vote, however, the positive ITC steel trade case news was pushed into the background.
So what changed?
As the news of Brexit sunk in, however, cooler heads prevailed, and after a few tough days, markets began to stabilize. That was when the positives of the ITC steel rulings started to sink in, sending U.S. Steel shares up 14.5% and AK Steel up 11% over the last few days of June, compared to a roughly 5% rise in the S&P 500 Index. Nucor and Steel Dynamics were up 6.5% and 5.5%, respectively. For the full month, U.S. Steel was up about 16.5% and AK Steel was up nearly 10%. The S&P was basically flat over that span. For the month, Nucor and Steel Dynamics were up around 2% and down a little less than 1%, respectively.
There are a couple of reasons for the rallies at U.S. Steel and AK Steel. First, this pair has been hit much harder by the long steel downturn that started after the last recession. They are both heavily reliant on blast furnaces which tend to be higher cost and less flexible than the electric arc furnaces favored by Nucor and Steel Dynamics. Electric arc furnaces are smaller and easier to turn on and off. So Nucor and Steel Dynamics are able to adjust to market conditions more quickly.
That helps explain why Nucor has only lost money in one year over the past decade and Steel Dynamics has only lost money twice. U.S. Steel and AK Steel, on the other hand, have bled red ink in six and seven of the last 10 years, respectively. So shares of U.S. Steel and AK Steel, have, understandably, been hit much harder than Nucor and Steel Dynamics through the downturn. Which is why good news has tended to help the laggards more.
Add to this the fact that flat-rolled steel products makes up around 70% of U.S. Steel's production. AK Steel, meanwhile, counts coated steel products at about 50% of production and cold-rolled steel at 18%. Nucor and Steel Dynamics are more diversified and have an increasingly heavy focus on value-added products that haven't been as hard hit by imports as commodity-type products, which make up more of U.S. Steel's and AK Steel's businesses.
Now what should investors do?
The swift advances at U.S. Steel and AK Steel on good news, once the Brexit furor subsided, is a clear sign that there's notable upside for this pair -- assuming the U.S. steel industry continues to see improving dynamics, like trade case wins. However, Nucor and Steel Dynamics both have more flexible operations and have held up better through the long downturn. If you are an aggressive investor and believe the steel industry is on the cusp of a major upturn, then U.S. Steel and AK Steel will probably provide more recovery potential. However, if you are a bit more conservative, you might want to stick with Nucor or Steel Dynamics, just in case the industry outlook isn't as positive as you think.
The article Why U.S. Steel and Other Domestic Steel Players Rallied to End June on a Positive Note originally appeared on Fool.com.
Reuben Brewer owns shares of Nucor. The Motley Fool recommends Nucor. Try any of our Foolish newsletter services free for 30 days. We Fools may not all hold the same opinions, but we all believe that considering a diverse range of insights makes us better investors. The Motley Fool has a disclosure policy.
Copyright 1995 - 2016 The Motley Fool, LLC. All rights reserved. The Motley Fool has a disclosure policy.