Why Twitter, Inc. Stock Jumped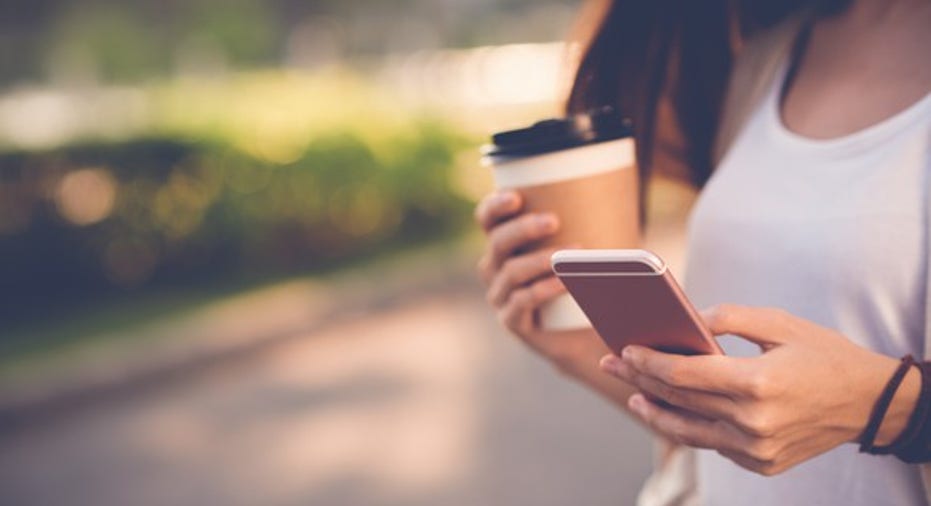 What happened
Shares of Twitter (NYSE: TWTR) rose as much as 12.4% on Monday after the social network reported better-than-expected first-quarter results. As of 11:42 a.m. EDT, the stock had gained 11.1%.
Image source: Getty Images.
So what
Expectations were low going into Twitter's first-quarter earnings report, with analysts predicting the company's first year-over-year revenue decline and slow user growth. While its results for the quarter weren't spectacular, they were well ahead of expectations.
Twitter reported revenue of $548 million, down 8% year over year, but ahead of a consensus analyst estimate for about $513 million. In addition, Twitter said it had 328 million monthly active users, up 6% year over year and 3% sequentially. Many analysts expected Twitter to add about 2 million monthly active users during the quarter, according to WSJ.
Twitter reported first-quarter non-GAAP EPS of $0.11, down 20% year over year, but above the consensus analyst estimate of $0.01.
Now what
Going forward, Twitter said it will "remain focused on our initiatives to grow revenue by simplifying our revenue product portfolio, communicating our progress to advertisers, and reallocating resources to our highest revenue generating priorities."
Furthermore, Twitter said it will continue to streamline its cost structure and focus on operational efficiency. For the full year, management expects non-GAAP expenses to be flat to down 5% compared to last year. Also, stock-based compensation should fall 20% to 25% compared to 2016.
10 stocks we like better than TwitterWhen investing geniuses David and Tom Gardner have a stock tip, it can pay to listen. After all, the newsletter they have run for over a decade, Motley Fool Stock Advisor, has tripled the market.*
David and Tom just revealed what they believe are the 10 best stocks for investors to buy right now... and Twitter wasn't one of them! That's right -- they think these 10 stocks are even better buys.
Click here to learn about these picks!
*Stock Advisor returns as of April 3, 2017
Daniel Sparks has no position in any stocks mentioned. The Motley Fool owns shares of and recommends Twitter. The Motley Fool has a disclosure policy.