Why Twitter, Inc. Stock Got Crushed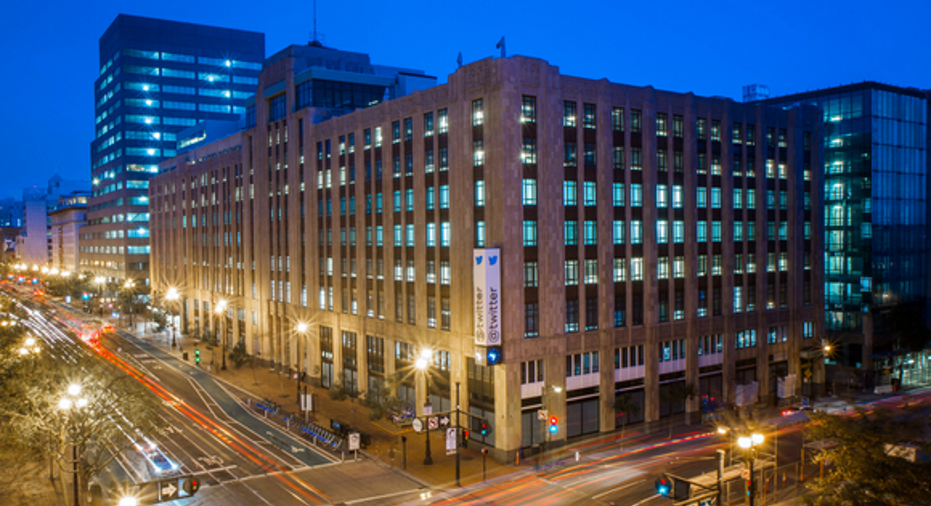 What: Twitter stock fell as much as 15.5% on Wednesday following the company's first-quarter earnings release after the company reported worse-than-expected Q1 sales and Q2 guidance.
Twitter headquarters. Image source: Twitter.
So what: After market close on Tuesday, Twitter reported non-GAAP EPS and revenue of $0.15 and $595 million, respectively. While the company's non-GAAP EPS was $0.05 higher than analysts were expecting, its revenue was below a consensus forecast for $608 million. Twitter's revenue for the quarter was up 36% from the year-ago quarter, but analysts were expecting revenue growth of 39%.
Another area where Twitter missed the mark was on its guidance for revenue in Q2. The company said it expected revenue in the range of $590 to $610 million. This compares to a consensus analyst estimate for Q2 revenue of $678 million.
Management told investors on Tuesday its worse-than-expected revenue is being driven by softer demand from big brands as marketers opt for higher-quality ad products, such as video, and move away from traditional promoted tweets with email opt-ins, images, and website links.
Now what: Going forward, Twitter's guidance suggests management expects revenue growth to decelerate even more rapidly. Q2 guidance implies revenue growth in the range of 17% to 21%. Over the longer term, management hopes efforts to improve its ad products will moderate decelerating growth.
Twitter shares are down 61% in the past 12 months.
The article Why Twitter, Inc. Stock Got Crushed originally appeared on Fool.com.
Daniel Sparks has no position in any stocks mentioned. The Motley Fool owns shares of and recommends Twitter. Try any of our Foolish newsletter services free for 30 days. We Fools may not all hold the same opinions, but we all believe that considering a diverse range of insights makes us better investors. The Motley Fool has a disclosure policy.
Copyright 1995 - 2016 The Motley Fool, LLC. All rights reserved. The Motley Fool has a disclosure policy.