Why Twitter Inc. Stock Dropped 11.7% in April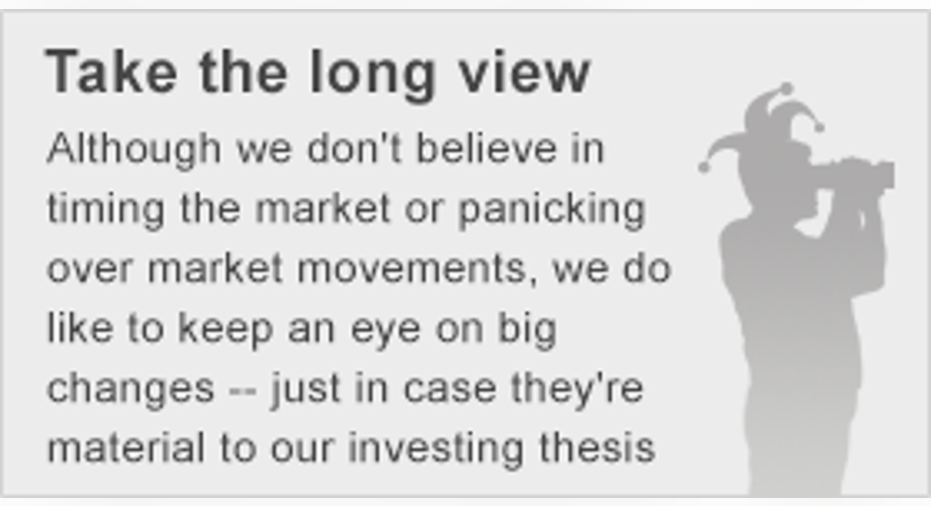 Image Source: Twitter.
What: Shares of social network Twitter slumped 11.7% in April, according to data provided byS&P Global Market Intelligence. The decline was driven by Twitter's first-quarter report, which badly missed expectations.
So what: Twitter reported quarterly revenue of $595 million, up 36% year over year but about $13 million shy of the average analyst estimate. With the company wildly unprofitable on a GAAP basis, rapid revenue growth has been the only redeeming quality for the stock. The first quarter marked a slowdown in growth, bringing the company's growth story into question. Twitter blamed brand marketers spending less than expected for the shortfall.
Non-GAAP EPS came in at $0.15, more than double the $0.07 reported during the prior-year period, and $0.05 above analyst expectations. GAAP EPS was a loss of $0.12, down from a loss of $0.25 during the same period last year.
In addition to missing revenue estimates, Twitter's guidance was disappointing. The company expects revenue between $590 million and $610 million during the second quarter, far below the average analyst estimate of $677.6 million and representing year-over-year growth of just 19.5% at the midpoint of that range.
Now what: Twitter did manage to add users during the quarter. The company reported 310 million average monthly active users, up 3% year over year and up from 305 million during the previous quarter. Twitter also lost less money compared to the same period last year, with a GAAP net loss of $79.7 million, down from a loss of $162.4 million. But with revenue growth decelerating rapidly, the core reason for owning the stock, growth potential, has come into question.
Twitter's user base is certainly valuable, but the company still needs to figure out how to monetize it in a way that generates real profits. With slowing revenue growth and a mostly stagnant user base, it's becoming more difficult to see the light at the end of the tunnel.
The article Why Twitter Inc. Stock Dropped 11.7% in April originally appeared on Fool.com.
Timothy Green has no position in any stocks mentioned. The Motley Fool owns shares of and recommends Twitter. Try any of our Foolish newsletter services free for 30 days. We Fools may not all hold the same opinions, but we all believe that considering a diverse range of insights makes us better investors. The Motley Fool has a disclosure policy.
Copyright 1995 - 2016 The Motley Fool, LLC. All rights reserved. The Motley Fool has a disclosure policy.