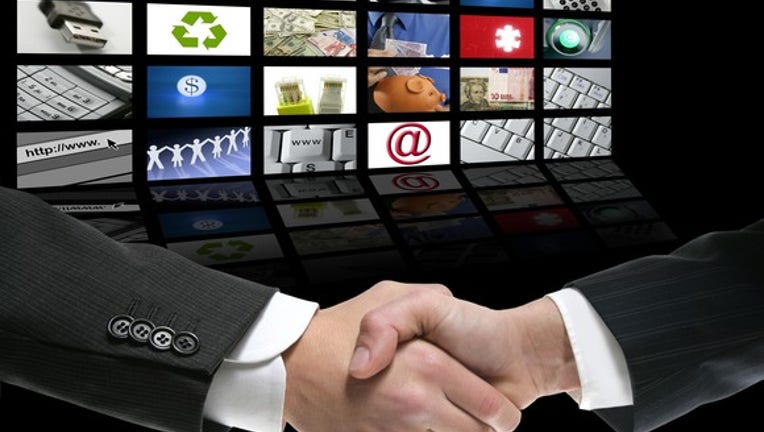 What happened
Shares of Twenty-First Century Fox (NASDAQ: FOX) (NASDAQ: FOXA) closed 5% lower on Wednesday, dragged down by a pair of dark clouds.
So what
First, a New York Magazine report noted that a New York law firm is urging U.K. regulators to halt Fox's proposed buyout of European pay-TV broadcaster Sky UK. Fox already holds a 39% ownership stake in Sky, and the deal has already been approved by the European Commission, but British regulatory bodies could still theoretically put the brakes on this merger.
At the same time, fellow American media giant Time Warner (NYSE: TWX) reported earnings on Wednesday morning that showed a 2% year-over-year drop in ad sales. That's bad news for the media industry in general, and for advertising partner Fox in particular.
Image source: Getty Images.
Now what
I wouldn't put too much stock in the Sky UK merger challenge. Legal jabs like this one are par for the course in large multinational buyouts. The fact that EU regulators already waved this deal through without batting an eye makes for smooth sailing in the U.K. review as well. Brexit or no Brexit, the Brits still hew closely to pan-European policies today.
As for the fears of dropping ad sales, Time Warner's report is just one data point. Many industry titans will report their quarterly results next week, either confirming or contradicting the conclusion investors reached today. Fox is among them, set to report third-quarter results after the closing bell on May 10.
10 stocks we like better than Twenty-First Century FoxWhen investing geniuses David and Tom Gardner have a stock tip, it can pay to listen. After all, the newsletter they have run for over a decade, Motley Fool Stock Advisor, has tripled the market.*
David and Tom just revealed what they believe are the 10 best stocks for investors to buy right now... and Twenty-First Century Fox wasn't one of them! That's right -- they think these 10 stocks are even better buys.
Click here to learn about these picks!
*Stock Advisor returns as of May 1, 2017
Anders Bylund has no position in any stocks mentioned. The Motley Fool recommends Time Warner. The Motley Fool has a disclosure policy.