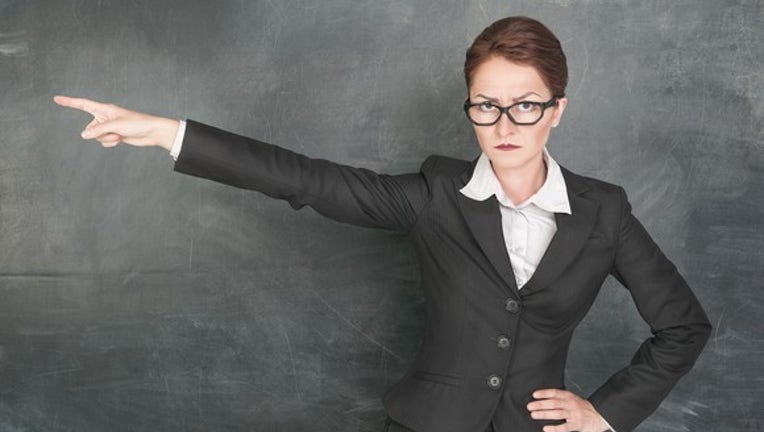 Go to the principal's office, Tutor Perini! Image source: Getty Images.
What happened
Shares of construction company Tutor Perini (NYSE: TPC) dropped as much as 10.8% in Wednesday trading, finally closing the day down 9.9%.
So what
You can blame the bad news on Iceberg Research, which some call describe as a "tiny, secretive research shop," while others are not shy to deride it as a "short seller." According to Reuters, Iceberg Research issued a report Wednesday (to which Reuters is privy) arguing that weak financials and weak corporate governance leave Tutor Perini stock open to a decline of as much as 55%.
Iceberg describes a situation in which Tutor Perini's heavy debt load ($684 million, according to data from S&P Global Market Intelligence) and low cash reserves ($171 million) is forcing the company into "a vicious cycle." Weak balance sheet strength, warns the short seller, "may prevent the company from bidding on some contracts," and force the company to bid too low to earn a profit on other contracts. This will further weaken the balance sheet, laying the stock low.
Now what
Judging solely from Reuters' retelling of what was apparently contained in Iceberg's report, there's really no new news here, other than what was evident to anyone who looked at Tutor Perini's balance sheet before the report came out. As such, a 10% decline in stock price, all in response to one investor saying that it doesn't like what it sees at the stock, seems a bit of an overreaction. Although I'm no great fan of Tutor Perini at its current price of 17.4 times earnings, the stock is no different today from what it was yesterday.
Well, it is different in one respect: It's 10% cheaper.
Forget the 2016 Election: 10 stocks we like better than Tutor Perini Donald Trump was just elected president, and volatility is up. But here's why you should ignore the election:
Investing geniuses Tom and David Gardner have spent a long time beating the market no matter who's in the White House. In fact, the newsletter they have run for over a decade, Motley Fool Stock Advisor, has tripled the market.*
David and Tom just revealed what they believe are the ten best stocks for investors to buy right now... and Tutor Perini wasn't one of them! That's right -- they think these 10 stocks are even better buys.
Click here to learn about these picks!
*Stock Advisor returns as of November 7, 2016
Fool contributorRich Smithdoes not own shares of, nor is he short, any company named above. You can find him onMotley Fool CAPS, publicly pontificating under the handleTMFDitty, where he currently ranks No. 314 out of more than 75,000 rated members.
The Motley Fool has no position in any of the stocks mentioned. Try any of our Foolish newsletter services free for 30 days. We Fools may not all hold the same opinions, but we all believe that considering a diverse range of insights makes us better investors. The Motley Fool has a disclosure policy.