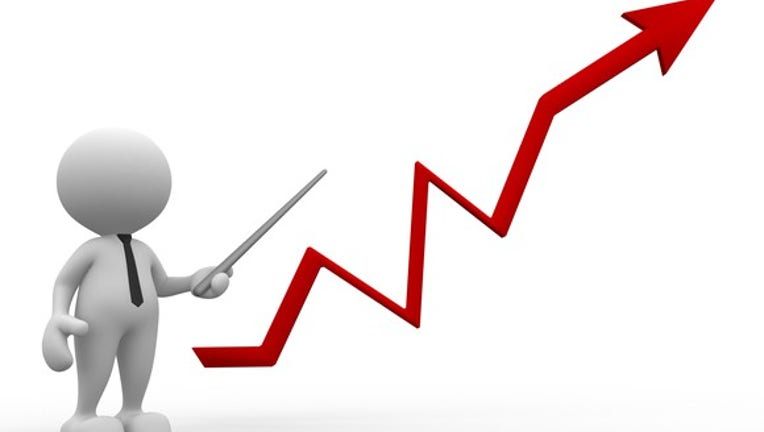 What happened
Shares of airplane parts supplier Triumph Group (NYSE: TGI) are up 28% as of 2 p.m. EDT.
So what
Triumph Group reported its fiscal fourth-quarter and full-year 2017 (yes, they're a little ahead of everyone else) earnings this morning. Sales of $919.9 million fell a bit below consensus expectations for $924.8 million, and the company reported losses per diluted share of $2.57.
Additionally, Triumph Group forecast that fiscal 2018 revenues will fall well short of analysts' hoped-for $3.5 billion in sales and will range between $3.1 billion and $3.2 billion instead.
Why is this stock going up after an earnings miss? Image source: Getty Images.
Now what
None of that sounds like particularly terrific news -- certainly not good enough to justify a 27% run-up in Triumph Group stock today. So what is it about Triumph Group that has investors so excited?
Best guess: It's a series of comments Triumph made in its earnings report regarding the fate of its flagship aerospace structures business, which in recent weeks had been gliding toward bankruptcy. Triumph CEO Daniel J. Crowley, however, mentioned that the company has successfully negotiated certain "mutually beneficial contract amendments in our Aerospace Structures business" and promised that management is "addressing the operational and financial challenges in Aerospace Structures to better position this business unit for the future."
While somewhat short on details, all of this sounds like the company thinks the aerostructures segment can be saved, and investors appear to like the sound of that.
10 stocks we like better than Triumph GroupWhen investing geniuses David and Tom Gardner have a stock tip, it can pay to listen. After all, the newsletter they have run for over a decade, Motley Fool Stock Advisor, has tripled the market.*
David and Tom just revealed what they believe are the 10 best stocks for investors to buy right now... and Triumph Group wasn't one of them! That's right -- they think these 10 stocks are even better buys.
Click here to learn about these picks!
*Stock Advisor returns as of May 1, 2017
Rich Smith has no position in any stocks mentioned. The Motley Fool has no position in any of the stocks mentioned. The Motley Fool has a disclosure policy.