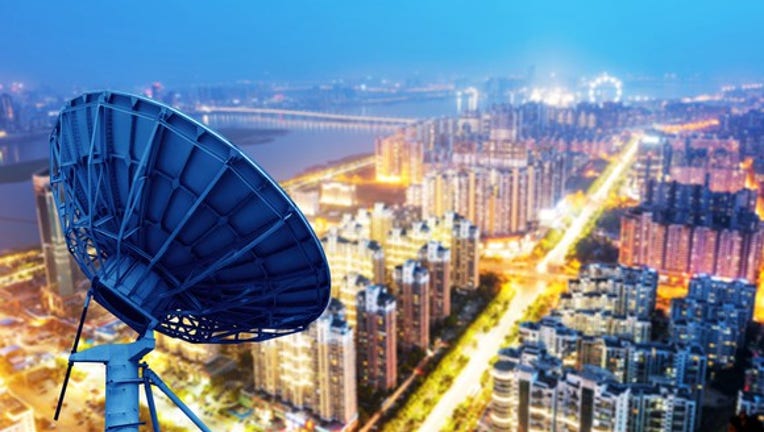 What happened
Shares of Tribune Media Co.(NYSE: TRCO) were surging today after rumors circulated about a possible deal with Sinclair Broadcast Group(NASDAQ: SBGI). As of 2:32 a.m. EST, Tribune Media was up 8.2%, while Sinclair had gained 5.2%.
So what
Reuters reported last night that Sinclair had approached Tribune Media about a possible tie-up. The news came to light as insiders see evidence that President Trump will relax regulations in the industry and remove caps on the number of TV stations that individual companies own.
Image source: Getty Images.
The merger would join two of the largest TV media companies as Tribune owns or operates 42 stations, while Sinclair owns or operates 173 stations. Currently, no single company is allowed to reach more than 39% of U.S. households, which a tie-up between the two companies would breach.
Separately, Tribune Media reported disappointing fourth-quarter earnings, missing on top and bottom lines, and posted weak revenue guidance for 2017. Those results were overlooked, however, in favor of the potential acquisition.
Now what
Trump's FCC chairman, Ajit Pai, cast doubt yesterday on current net neutrality rules, and others believe he could soon target regulations in broadcast media. As Sinclair CEO Christopher Riley told investors during last week's earnings call, "We definitely anticipate that more consolidation will happen, in fact we think it's a necessary activity within the industry.We're quite optimistic about new leadership there and their plans to deregulate the industry."
Reuters stressed that the talks were preliminary and Pai has not made a comment on TV regulation yet, but the talks seem likely to go further as many in the industry expect more deregulation. Keep an eye on these two stocks in the coming weeks as they could move higher if more news comes out.
10 stocks we like better than Tribune MediaWhen investing geniuses David and Tom Gardner have a stock tip, it can pay to listen. After all, the newsletter they have run for over a decade, Motley Fool Stock Advisor, has tripled the market.*
David and Tom just revealed what they believe are the 10 best stocks for investors to buy right now... and Tribune Media wasn't one of them! That's right -- they think these 10 stocks are even better buys.
Click here to learn about these picks!
*Stock Advisor returns as of February 6, 2017
Jeremy Bowman has no position in any stocks mentioned. The Motley Fool has no position in any of the stocks mentioned. The Motley Fool has a disclosure policy.