Why Thor Industries, Inc. Stock Popped Today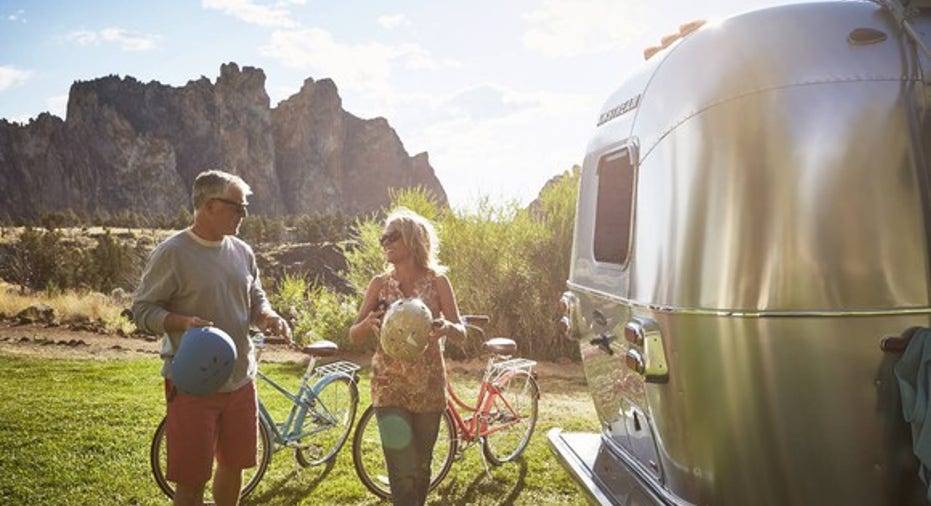 Image source: Thor Industries.
What happened
Shares of Thor Industries Inc. (NYSE: THO) were up 13.3% as of 2:50 p.m. EST Tuesday after the recreational vehicle manufacturer announced stronger-than-expected fiscal first-quarter 2017 results.
So what
Quarterly revenue jumped 65.8% year over year, to $1.71 billion -- well above expectations for revenue of $1.5 billion -- driven by continued strong demand and contributions from its acquisition of Jayco earlier this year. That translated to 55.9% growth in net income, to $78.7 million, or $1.49 per diluted share.
"Fiscal 2017 began like fiscal 2016 ended, with continued robust performance throughout the company," said Thor Industries CEO Bob Martin. "The strong revenue and earnings growth reflects the ongoing enthusiastic reception of our product offerings by dealers and consumers alike, as well as our ability to effectively manage our growth and integrate acquisitions successfully."
Now what
What's more, though Thor management didn't provide specific forward guidance, the company believes strong demand for its products will result in the need for additional production capacity through the remainder of the year.
Thor CFO Colleen Zuhl added, "We intend to be prudent in investing our cash to ensure we have the ability to meet demand while also further reducing our debt."
In the end, this is an undeniably strong report from Thor Industries. And even with shares up more than 80% year to date -- albeit trading at a reasonable 19 times trailing 12-month earnings -- it's no surprise to see happy investors bidding up the stock on Tuesday.
10 stocks we like better than Thor Industries When investing geniuses David and Tom Gardner have a stock tip, it can pay to listen. After all, the newsletter they have run for over a decade, Motley Fool Stock Advisor, has tripled the market.*
David and Tom just revealed what they believe are the 10 best stocks for investors to buy right now... and Thor Industries wasn't one of them! That's right -- they think these 10 stocks are even better buys.
Click here to learn about these picks!
*Stock Advisor returns as of November 7, 2016
Steve Symington has no position in any stocks mentioned. The Motley Fool recommends Thor Industries. Try any of our Foolish newsletter services free for 30 days. We Fools may not all hold the same opinions, but we all believe that considering a diverse range of insights makes us better investors. The Motley Fool has a disclosure policy.