Why This Marijuana Stock Surged 11.3% Higher in January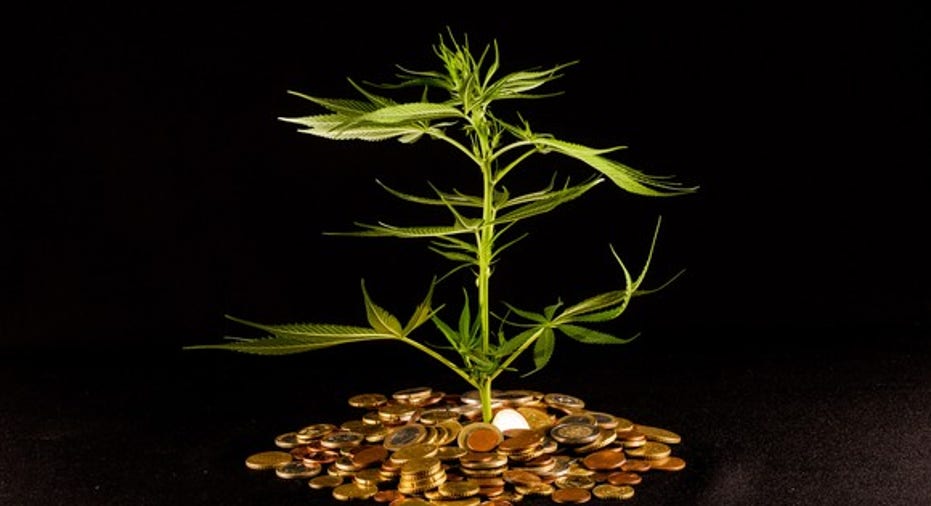 IMAGE SOURCE: GETTY IMAGES.
What happened
A month after former key executives were arrested for an alleged kickback scheme, and in the wake of its presentation to investors at the J.P. Morgan Healthcare Conference on Jan. 9,shares in Insys Therapeutics (NASDAQ: INSY) climbed 11.3% in January,according toS&P Global Market Intelligence.
So what
Insys Therapeutics has been on the hot seat for more than a year, and ongoing investigations into marketing practices of its opioid spray Subsys resulted in the arrest of former CEO Michael Babich and other executives on Dec. 8, 2016.
The overhang of impropriety associated with marketing Subsys has been a big drag on shares. However, investors still went bargain hunting last month after founder and interim CEO John Kapoor resigned, and management updated investors on its future plans at the high-profile healthcare conference.
Kapoor's departure was expected, and potentially necessary, given that he was Insys' chairman during the alleged Subsys kickback scheme. Perhaps his replacement will be better able to execute Insys Therapeutics' growth strategy, which includes launching the marijuana-based medicine Syndros and researching marijuana-based therapies for epilepsy.
Now what
Demand for opioid medication has been shrinking alongside growing awareness of opioid abuse, and that's weighing on Insys Therapeutics' top- and bottom-line results.
Nevertheless, launching Syndros could kick-start optimism among investors. Syndros is a reformulation of the long-standing THC medicine Marinol, and management believes that its improved bioavailability and dosing flexibility could lead to peak sales of $200 million annually. The company received FDA approval for Syndros last year, however, an official launch can't happen until the DEA schedules the drug. Hopefully, that scheduling is on deck soon.
Insys Therapeutics is researching using the marijuana cannabinoid CBD as a treatment for epilepsy too. Competitor GW Pharmaceuticals reported positive results for its CBD drug, Epidiolex, in childhood epilepsy last year, and Epidiolex could be filed for Food and Drug Administration approval this year. If Insys Therapeutics delivers similarly efficacy in trials, then perhaps it can carve out a niche in this multibillion-dollar indication, too. Unfortunately, it's going to be awhile before that can happen, because Insys Therapeutics' CBD research remains in the early stages.
The company's buprenorphine sublingual spray is closer to commercialization. Management completed phase 3 studies on it last year, and its already had a pre-NDA meeting with the FDA. However, a timeline for filing an application for approval hasn't been announced yet.
Overall, despite its opportunities, there are a lot of question marks associated with this company. Until the Subsys matter is resolved, it will be hard for Insys Therapeutics to restore confidence with investors, and for that reason, shares remain unsuitable for most investors.
10 stocks we like better than Insys Therapeutics When investing geniuses David and Tom Gardner have a stock tip, it can pay to listen. After all, the newsletter they have run for over a decade, Motley Fool Stock Advisor, has tripled the market.*
David and Tom just revealed what they believe are the 10 best stocks for investors to buy right now... and Insys Therapeutics wasn't one of them! That's right -- they think these 10 stocks are even better buys.
Click here to learn about these picks!
*Stock Advisor returns as of January 4, 2017
Todd Campbell has no position in any stocks mentioned.His clients may have positions in the companies mentioned.The Motley Fool has no position in any of the stocks mentioned. The Motley Fool has a disclosure policy.