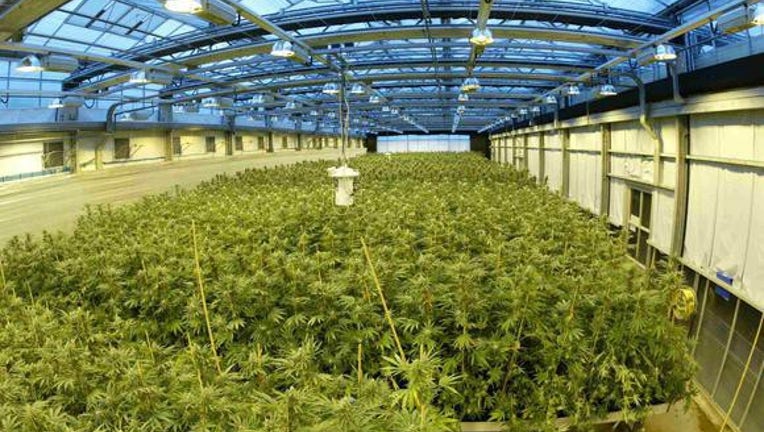 Image source: GW Pharmaceuticals plc.
What: Ahead of important data that may add conviction to the use of marijuana to treat epilepsy patients, shares in GW Pharmaceuticals plc soared 18.7% last month,according toS&P Global Market Intelligence.
So what:No public company has focused as much money and attention on proving the medical benefits of marijuana than GW Pharmaceuticals. The company has been knee-deep in the study of marijuana cannabinoids as medicine since the 1990s.
Up until this year, however, the company's research has fallen mostly short in its attempts to prove the link between marijuana and better patient outcomes. Last year alone, studies evaluating the use of THC in cancer pain and schizophrenia failed.
In March, however, GW Pharmaceuticals reported data from a late-stage study showing that its purified cannabidiol (CBD) therapy, Epidiolex, significantly reduced the number of monthly seizures in patients suffering from Dravet syndrome, a rare childhood-onset form of epilepsy.
Specifically, patients taking Epidiolex saw the number of monthly seizures decline by 39% from baseline. That was significantly better than the 13% decline observed in patients taking a placebo.
Soon, results from a second phase 3 trial evaluating Epidiolex in another rare form of epilepsy will also be released. This time, Epidiolex is being evaluated in Lennox-Gastaut syndrome. If results in Lennox-Gastaut are similar to results observed in Dravet syndrome, then it adds conviction that GW Pharmaceuticals' drug could eventually win FDA approval.
Now what:GW Pharmaceuticals is focusing a lot of its research money on epilepsy right now, and investors should find out soon if that's money well spent. The company's epilepsy trials include two phase 3 trials in Dravet syndrome and two phase 3 trials in Lennox-Gastaut syndrome. All four trials are expected to have their data available by early 2017.
If the upcoming release of the first trial's results in Lennox-Gastaut syndrome are positive, then GW Pharmaceuticals will still probably wait for data from its remaining two trials before submitting an application for approval to the FDA. The company is also conducting a series of drug interaction studies to demonstrate that Epidiolex can be safely used alongside other epilepsy treatments and it will want to include that data in its filing, too.
Once the company does file for approval, it will take up to 10 months for the FDA to issue its decision. That could give competitors an opportunity to play catch up. For example, Insys Therapeuticsis similarly studying its own CBD in epilepsy patients.
Investors should also know that even if GW Pharmaceuticals' trial results are positive and it wins first-mover advantages in this indication, it will still have to compete against medical marijuana dispensaries that are increasingly offering CBD-heavy strains of marijuana for epilepsy patients.
Regardless, this is an intriguing marijuana story to follow and it's certainly worth paying close attention, especially since it could transform patient treatment in these tough-to-treat indications.
The article Why This Marijuana Stock Jumped 19% in May originally appeared on Fool.com.
Todd Campbell owns shares of Insys Therapeutics.Todd owns E.B. Capital Markets, LLC. E.B. Capital's clients may have positions in the companies mentioned. Like this article? Follow him onTwitter where he goes by the handle@ebcapital to see more articles like this.The Motley Fool has no position in any of the stocks mentioned. Try any of our Foolish newsletter services free for 30 days. We Fools may not all hold the same opinions, but we all believe that considering a diverse range of insights makes us better investors. The Motley Fool has a disclosure policy.
Copyright 1995 - 2016 The Motley Fool, LLC. All rights reserved. The Motley Fool has a disclosure policy.