Why This Apple Inc. Supplier's Margin Cratered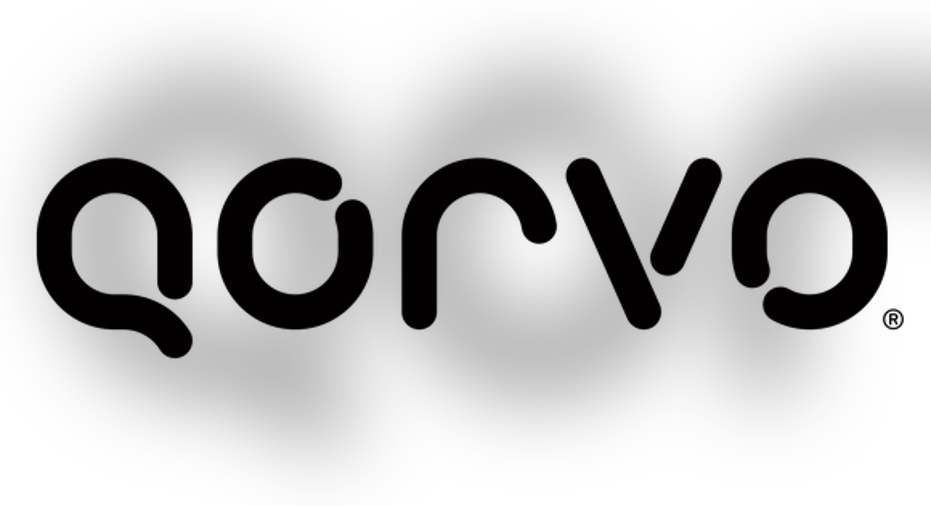 On Nov. 3, RF chip specialist Qorvo (NASDAQ: QRVO) reported that its gross profit margin in its most recent quarter came in at just 42.6% on a non-GAAP basis. This was significantly below the margin outlook the company provided back in August of 47%.
Let's take a closer look at why the company's margins fell way short and how the company expects to deliver a 100- to 200-basis-point improvement in margins during the current quarter.
Image source: Qorvo.
Low yields on chips for Apple
According to Qorvo CEO Robert Bruggeworth on the company's recent earnings call, the margin shortfall was caused by "lower-than-expected manufacturing yields during a steep product ramp to a large customer."
Qorvo CEO Bob Bruggeworth. Image source: Qorvo.
That large customer is almost certainly Apple (NASDAQ: AAPL).
Bruggeworth said that in a bid to "protect [Qorvo's] long-term customer relationships," the company "did everything [it] could to assure supply of high quality material to the customer while working through the internal yield issues And this significantly impacted our gross margin."
Qorvo CFO Mark Murphy provided some additional information, saying that "manufacturing yield issues on this part, a low-band PAD module, were related to SAW filters from a single fab."
How Qorvo's margins improve next quarter
Although Qorvo's gross profit margin was well below what the company had originally expected, Murphy contended that the margin on these parts (and its overall margins) will improve during the current quarter.
"The impact was contained within Qorvo and yields have stabilized" in the fabrication plant, Murphy said. This, he explained, "will help support even stronger customer demand for that module in the third quarter."
The good news, Murphy says, is that the yield stabilization will help boost margins on that low-band PAD part. That said, the executive pointed out that a "higher mix of the low-band PAD will partially offset the improvement" during the company's current third fiscal quarter.
Looking beyond the current quarter
Murphy articulated that throughout the rest of Qorvo's current fiscal year, "margins will improve as operations stabilize and low-band PAD mix declines."
Looking beyond the current fiscal year, Murphy laid out the company's expectation for its next fiscal year. "We plan to exit fiscal year 2018 at over 50% gross margins, [operating expenses] below 20% of sales, and operating margins over 30%," the executive asserted.
He added that the company expects to "exit fiscal year 2017 above 46% margins" and is banking on several factors -- "additional yield improvements, factory loading, sourcing, and other productivity initiatives" -- to boost the company's margin during fiscal year 2018.
Murphy went on to outline what the company plans to do with the money it's able to bring in if it delivers on those goals.
"Achieving this performance will generate substantial free cash flow, which we plan to use for acquisitions and returning capital to our shareholders," Murphy explained.
A bump in the road for Qorvo
It's unfortunate that Qorvo suffered from poor manufacturing yields on a key part, which may shake investor confidence in Qorvo's ability to execute, at least in the near term. But the company did the right thing by taking the margin hit and doing its best to get Apple the parts that it needs.
A near-term hit to margin is far less painful than losing the trust of a major customer like Apple.
Qorvo is going to need to make sure to deliver on the yield improvements that it told investors to expect in the coming quarters, and it needs to take significant steps to make sure its products are yielding properly for future iPhone and other flagship smartphone product ramp-ups.
If the company can do that, it should be able to shore up investor confidence, and the stock could move higher over time.
10 stocks we like better than Qorvo When investing geniuses David and Tom Gardner have a stock tip, it can pay to listen. After all, the newsletter they have run for over a decade, Motley Fool Stock Advisor, has tripled the market.*
David and Tom just revealed what they believe are the ten best stocks for investors to buy right now and Qorvo wasn't one of them! That's right -- they think these 10 stocks are even better buys.
Click here to learn about these picks!
*Stock Advisor returns as of November 7, 2016
Ashraf Eassa has no position in any stocks mentioned. The Motley Fool owns shares of and recommends Apple. The Motley Fool has the following options: long January 2018 $90 calls on Apple and short January 2018 $95 calls on Apple. Try any of our Foolish newsletter services free for 30 days. We Fools may not all hold the same opinions, but we all believe that considering a diverse range of insights makes us better investors. The Motley Fool has a disclosure policy.