Why The Rubicon Project, Titan International, and Achaogen Slumped Today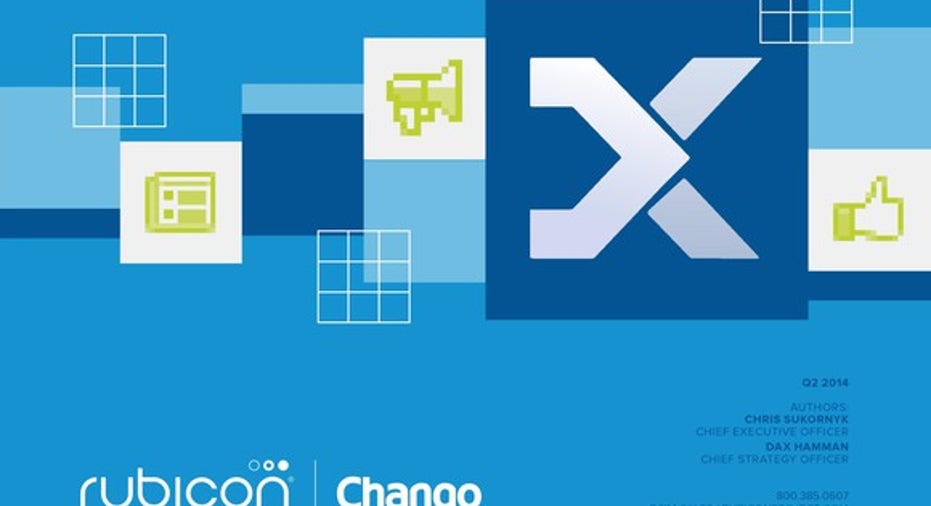 The stock market soared on Wednesday, lifted by the Federal Reserve and its Open Market Committee's vote to raise short-term interest rates by a quarter of a percentage point. With the new Fed Funds rate in a range of 0.75% to 1%, investors are increasingly optimistic that the economy will be able to move forward even in a less-accommodative monetary environment. Big increases in the precious metals and energy markets also helped lift many natural resources stocks. But even on a strong day for the market, there were a few stocks that missed out, and The Rubicon Project (NYSE: RUBI), Titan International (NYSE: TWI), and Achaogen (NASDAQ: AKAO) were among the worst performers on the day. Below, we'll look more closely at these stocks to tell you why they did so poorly.
A new CEO can't lift The Rubicon Project
Shares of The Rubicon Project finished down 28% after the advertising technology company reported its fourth-quarter financial results late Tuesday. Rubicon said that adjusted revenue fell 20%, leading to a widening GAAP net loss and adjusted net earnings per share that were just half of what the company earned in the fourth quarter of 2015. Founder Frank Addante tried to highlight the strategic advances that the company made in mobile and video as well as its restructuring efforts to concentrate on its core business going forward. Yet Rubicon's financial guidance for 2017 didn't live up to the expectations of its shareholders, and even the announcement that the company would bring on online advertising expert Michael Barrett as its new CEO wasn't enough to make investors feel more positively about the stock.
Image source: The Rubicon Project.
Titan International posts a loss
Titan International was also a victim of earnings season, with shares falling 13% in the wake of its reporting fourth-quarter results. Net sales were roughly flat from the year-ago quarter, but the provider of off-highway vehicle components still posted a loss of $14.1 million, or $0.26 per share. In addition, Titan said that it had decided to reverse course and pull its Italtractor ITM undercarriage unit off the market after the business performed well enough to convince Titan not to continue pursuing a sale. New CEO Paul Reitz said that he expects that revenue will now start to retrench and move higher, and efforts to shore up Titan's balance sheet have been largely successful. Still, investors seem uncertain about the fundamental health of the underlying business, and that seemed to dictate the move downward today.
Achaogen gives back some of its gains
Finally, Achaogen stock dropped 11%. The late-stage biopharmaceutical company and developer of antibacterial solutions reported a wider net loss of $29.7 million, with revenue having more than doubled to $10.7 million. Achaogen said that its milestones during the year point toward future success, with promising results in two phase 3 trials of lead product plazomicin and encouraging prospects for oral antibacterial C-Scape and for several early development projects in the pipeline. Although today's drop might seem like a vote of no confidence in Achaogen's future, the fact that the stock had quintupled since December coming into today's session puts the small correction into a fairer context. If Achaogen can keep getting promising results from its candidate treatments, then current losses will prove unimportant in the long run.
Offer from The Motley Fool: The 10 best stocks to buy nowMotley Fool co-founders Tom and David Gardner have spent more than a decade beating the market. In fact, the newsletter they run, Motley Fool Stock Advisor, has tripled the S&P 500!*
Tom and David just revealed their ten top stock picks for investors to buy right now.
Click here to get access to the full list!
*Stock Advisor returns as of 1/30/2017
Dan Caplinger has no position in any stocks mentioned. The Motley Fool recommends Titan International. The Motley Fool has a disclosure policy.