Why the IoT Matters So Much to Verizon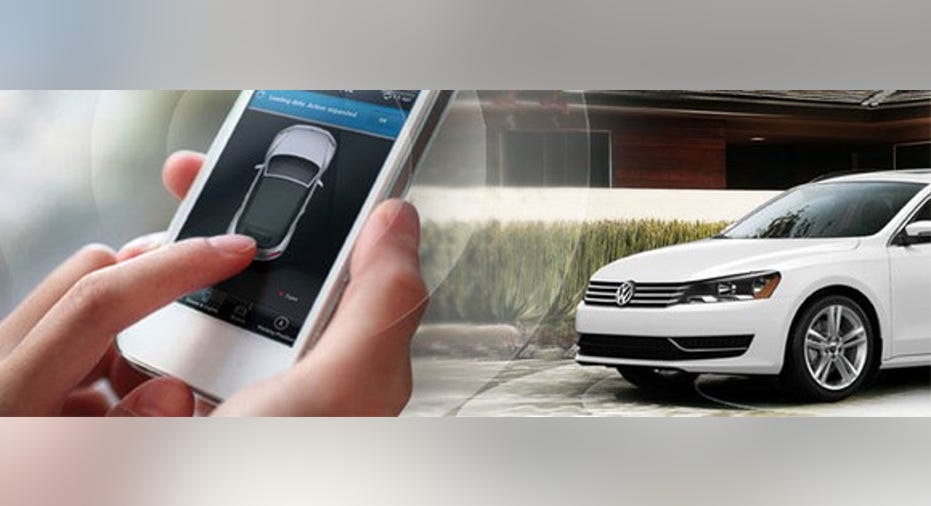 During the first quarter of 2017, Verizon's (NYSE: VZ) bread-and-butter business got a little bit smaller. Retail subscribers to the nation's leading wireless network shrank for the first time in years, and profits decreased 21% from the same period in 2016. The mobile phone industry is a mature market with growth a thing of the past, leaving the few big competitors to fight over the same customers. For Verizon, the next big thing could be right around the corner.
The mobile moat is drying up
Verizon reported that net retail subscribers declined by 324,000 in the first three months of the year. Laying claim to "the nation's best network," Verizon has managed to grow its customer base for years. As competitors' offerings have improved, though, the growth began to dry up and this last quarter's decline now looks all but inevitable in hindsight.
Chart by author. Data source: Verizon quarterly earnings reports.
As customers left for cheaper pastures, Verizon management wanted shareholders to know that things could have been worse. Before reluctantly rolling out an unlimited data plan similar to ones offered by smaller rivals, the exodus had reached 398,000.
While the bad news has taken the spotlight, it isn't as if Verizon's strategy consists of just defending its turf. The company has been on the move in the last year gearing up for tomorrow.
The internet to the rescue
With the advent of 4G LTE technology, telecommunications began to look a lot like the internet. On a 4G network, calls and other informationare alltransmitted as data packets much like information sent across the worldwide web.
Verizon is betting that, with that fundamental change in mobile networks, it can grow into more than just a phone company. It sees leveraging its leading mobile network to facilitate all sorts of communications of the future, chief among them the Internet of Things. The IoT, which is simply communication between devices, is fueling growing demand for an extensive, secure, and reliable medium to transmit information across.
In response to that demand, which is arising from things like wearable devices, automobiles, and industrial equipment, Verizon has purchased a fair share of small companies and incorporated them into its IoT division. Purchases have included fleet and mobile workforce tracking and management systems and smart-city Wi-Fi hub developers.
Image source: Verizon.
Verizon's IoT business grew 17% year-over-year in the first quarter, with the telematics division (which includes connected auto and fleet management services) bringing in $214 million. That's a small amount compared to the $29.8 billion total revenue reported, but at least something is growing.
Closely related to the IoT business is the company's continued work on its next-generation 5G mobile network, said to be a necessary development for the projected billions of devices expected to hit the streets each year that are transmitting and receiving communications. Verizon closed its acquisition of fiber optic telecom company XO Communications in the first quarter, which it plans to use for the faster and more reliable network of the future.
Leveraging the largest network for growth
The IoT division at Verizon barely even shows up on the quarterly radar, so it could take some time for shareholders to reap any rewards from it. In the meantime, we are left waiting with bated breath to see current wireless subscriber growth numbers each quarter. Perhaps the unleashing of the unlimited data plan was thesilver bulletneeded to keep things afloat in the short term, but patience should pay off as Verizon's IoT and 5G projects could eventually lead to exciting things down the road.
10 stocks we like better than Verizon CommunicationsWhen investing geniuses David and Tom Gardner have a stock tip, it can pay to listen. After all, the newsletter they have run for over a decade, Motley Fool Stock Advisor, has tripled the market.*
David and Tom just revealed what they believe are the 10 best stocks for investors to buy right now... and Verizon Communications wasn't one of them! That's right -- they think these 10 stocks are even better buys.
Click here to learn about these picks!
*Stock Advisor returns as of May 1, 2017
Nicholas Rossolillo owns shares of Verizon Communications. The Motley Fool owns shares of and recommends Verizon Communications. The Motley Fool has a disclosure policy.