Why TETRA Technologies, Inc. Stock Dropped 13% Today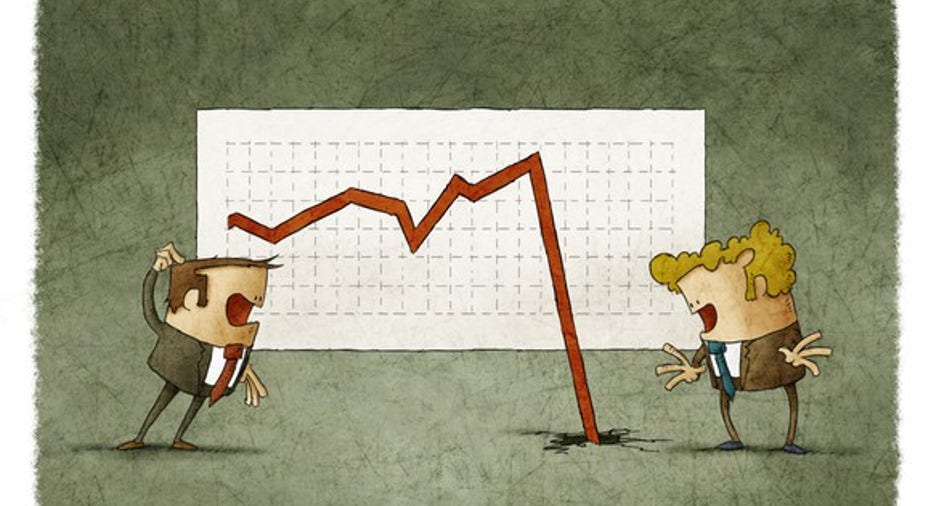 Image source: Getty Images.
What happened
TETRA Technologies (NYSE: TTI) stock is falling hard in Friday trading. Down as much as 13% earlier in the day, it's clawed back some of those losses, but is still trading down 8.8% as of 12:15 p.m. EST.
So what
2016 has not been kind to TETRA stock, which has shed 41% of its value over the past 52 weeks. What's doing a number on the stock today is management's decision to raise cash at the bottom of its valuation.
This morning, TETRA announced that it is expanding the size of its previously announced secondary offering of stock, with attached warrants to buy even more stock. According to management, TETRA intends to sell as many as 22.3 million shares of its common stock at $5.15 per share (assuming underwriters exercise their overallotment options in full) and to attach to these shares "warrants" entitling the buyers to purchase an additional 11.2 million shares at $5.75 per share, should they so choose.
Now what
With TETRA stock currently selling for just $4.59 a share, you might think this is actually good news. New buyers will be able to buy the stock but only at a price higher than what TETRA stock costs today. But in fact, as recently as three days ago, TETRA stock was selling for $5.65 a share (above the price of the offering). And four days ago, it fetched $5.85 (above the exercise price of the warrants).
It's also worth noting that this offering threatens to flood the market with as many as 33.5 million new TETRA shares, on top of the 92.7 million shares already outstanding. If all the new shares that can come to market do come to market, current shareholders stand to see themselves diluted by about 36% -- and receive less than $180 million in new cash for their company in exchange.
Given that this only enough cash to pay off 22% of TETRA's $815 million in outstanding debt in the best case, that sounds like kind of a raw deal -- and more than explains why the stock is selling off today.
10 stocks we like better than TETRA Technologies When investing geniuses David and Tom Gardner have a stock tip, it can pay to listen. After all, the newsletter they have run for over a decade, Motley Fool Stock Advisor, has tripled the market.*
David and Tom just revealed what they believe are the 10 best stocks for investors to buy right now... and TETRA Technologies wasn't one of them! That's right -- they think these 10 stocks are even better buys.
Click here to learn about these picks!
*Stock Advisor returns as of Nov. 7, 2016
Fool contributorRich Smithdoes not own shares of, nor is he short, any company named above. You can find him onMotley Fool CAPS, publicly pontificating under the handleTMFDitty, where he currently ranks No. 340 out of more than 75,000 rated members.
The Motley Fool has no position in any of the stocks mentioned. Try any of our Foolish newsletter services free for 30 days. We Fools may not all hold the same opinions, but we all believe that considering a diverse range of insights makes us better investors. The Motley Fool has a disclosure policy.