Why Tesla Motors, Adobe Systems, and HP Slumped Today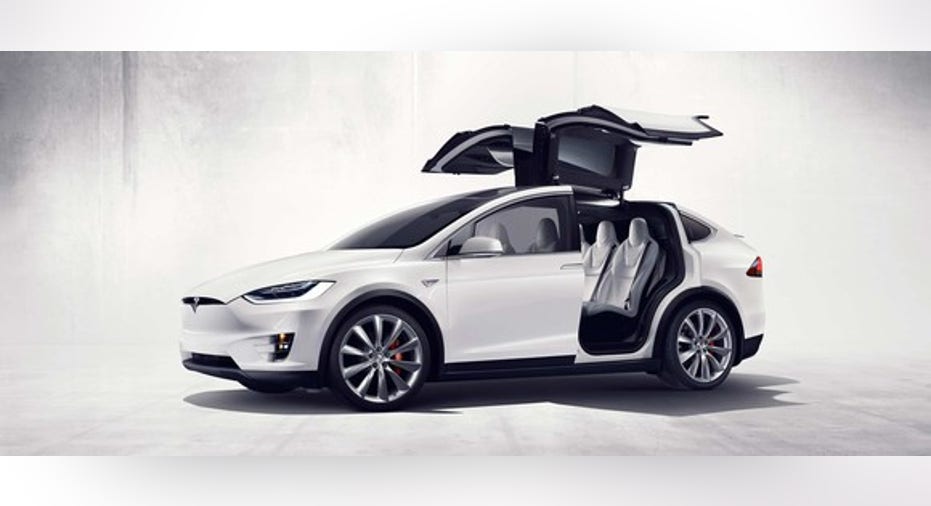 Image source: Tesla Motors.
Wednesday marked a slight departure from the pattern that the stock market has followed in recent weeks. Rather than bouncing back from early losses, major market benchmarks instead gave up early gains this morning, eventually falling modestly by about a quarter of a percentage point. Ongoing worries about the Brexit vote continue to plague investor sentiment, but even after the European markets closed, trading in the U.S. seemed to reflect a general lack of certainty about the future direction of the economy and the financial markets more broadly. Even though major-market declines were small, some individual stocks lost a substantial amount of ground. Among the worst losers were Tesla Motors , Adobe Systems , and HP .
Tesla Motors fell 10% after the company announced its intention to buy out residential solar giant SolarCity. The two companies are both led by Elon Musk, and many market participants pointed out the conflict of interest and corporate governance issues that the deal raises. The deal would give SolarCity shareholders between 12.2 and 13.1 shares of Tesla stock for every 100 shares of SolarCity stock they own, representing value of $26.50 to $28.50 per SolarCity stock based on where Tesla opened the day. Skeptics questioned the value of bringing the solar specialist under Tesla's corporate umbrella, fearing that having to divide its attention would distract Tesla from focusing on the launch of its Model 3 mass-market automobile.
Adobe Systems lost 6% in the wake of its first-quarter financial report. The digital media and creative software specialist reported record revenue for the quarter, but even though earnings were better than most investors had expected, Adobe delivered an assessment of its future sales projections that many found troubling. Even though Adobe still believes that its top line should grow by nearly 20% in the current quarter from year-ago levels, the current earnings multiple that Adobe shares fetch reflects the belief that the company will be able to sustain even faster growth rates for a long time to come. Any news that suggests a slowdown sooner in the future hurts that thesis, and investors shouldn't expect a rebound unless the company can end up doing better than its initial guidance.
Finally, HP dropped 5%. The company said on Tuesday that it expected a stronger profit for the current quarter than most investors had expected, but it announced a strategic shift in how it sells supplies related to its printers that created anxiety about future results. In particular, HP intends to reduce spending on incentive discounts to its distributors, instead preferring to boost marketing efforts to justify more premium pricing. Although some of those who follow the stock believe that the move will benefit HP in the long run, its immediate impact on free cash flow could put pressure on its financials for the next year or two. Moreover, some point to efforts to end discounts in other industries as having been counterproductive and eventually futile. In any event, HP will have to prove to investors that its strategy will pan out for those who are patient enough to see it through.
The article Why Tesla Motors, Adobe Systems, and HP Slumped Today originally appeared on Fool.com.
Dan Caplinger has no position in any stocks mentioned. The Motley Fool owns shares of and recommends Tesla Motors. The Motley Fool recommends Adobe Systems. Try any of our Foolish newsletter services free for 30 days. We Fools may not all hold the same opinions, but we all believe that considering a diverse range of insights makes us better investors. The Motley Fool has a disclosure policy.
Copyright 1995 - 2016 The Motley Fool, LLC. All rights reserved. The Motley Fool has a disclosure policy.