Why TerraForm Global Inc's Shares Popped 17% Today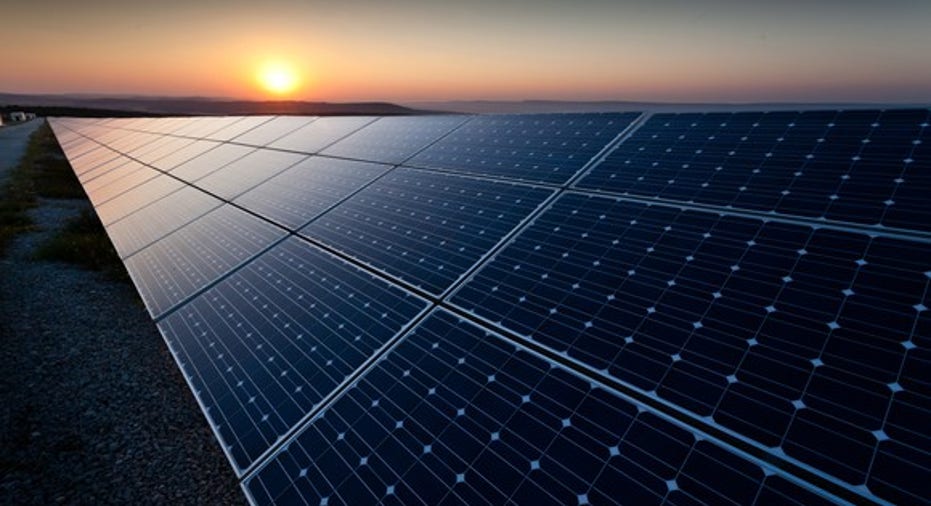 What happened
Shares of yieldco TerraForm Global Inc (NASDAQ: GLBL) popped as much as 16.5% in trading Tuesday after announcing it will be bought out by Brookfield Asset Management Inc (NYSE: BAM). At 11:10 a.m. EST, shares maintained a 15.9% gain for the day.
So what
Brookfield has agreed to pay $5.10 per share in cash for TerraForm Global as part of a deal to buy the yieldco and controlling interest in its sister yieldco,TerraForm Power. This ends over a year of uncertainty for the yieldcos and, in the case of TerraForm Global, will take it off the market altogether.
Image source: Getty Images.
There will be a vote of shareholders, but considering the premium Brookfield is paying -- and the fact that there were concerns that TerraForm Global would survive at all -- this is about as good of an outcome as investors could expect.
Now what
There's a small amount of upside for investors who hold onto shares until the buyout is completed, but it may be time to take some shares off the table. It's unlikely the offer will be increased given the fact that management has been spending months soliciting offers from potential buyers. And Brookfield will want to move forward quickly with restructuring the company and its debt to provide value long term. This is one yieldco that will be in better hands after a buyout, ending months of speculation about its future.
10 stocks we like better than TerraForm Global (Class A)When investing geniuses David and Tom Gardner have a stock tip, it can pay to listen. After all, the newsletter they have run for over a decade, Motley Fool Stock Advisor, has tripled the market.*
David and Tom just revealed what they believe are the 10 best stocks for investors to buy right now...and TerraForm Global (Class A) wasn't one of them! That's right -- they think these 10 stocks are even better buys.
Click here to learn about these picks!
*Stock Advisor returns as of February 6, 2017.
Travis Hoium has no position in any stocks mentioned. The Motley Fool has no position in any of the stocks mentioned. The Motley Fool has a disclosure policy.