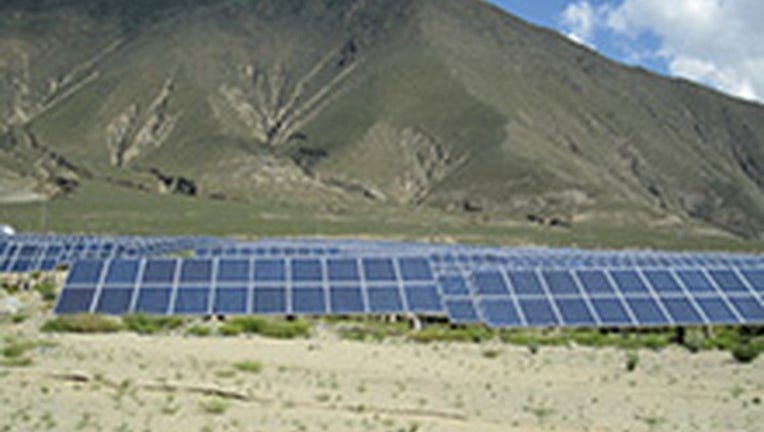 Image: Trina Solar.
Friday was another good day for the stock market, which finished its strongest week in months despite news that would have been troubling under similar circumstances in the recent past. Most market participants took comments from Janet Yellen of the Federal Reserve as indicating a near certainty that short-term interest rates will be on the rise in the next couple of months.
Instead of reacting negatively, most investors seemed to take the news in stride, choosing to emphasize the fact that a strong economy should be able to outpace the downward impact of rising rates on future growth. Yet even though the Dow was up about 0.25% and the S&P climbed almost to the 2,100 mark, several stocks missed out on the rally. Among the worst performers Friday were Terex , Trina Solar , and Cliffs Natural Resources .
Terex fell 14% after it announced that prospective acquirer Zoomlion had decided to end negotiations with the lifting and material-handling solutions specialist. Earlier in the month, Terex had announced an agreement with Konecranes under which Terex would sell its port solutions and material handling businesses. However, that deal had been contingent on the possibility that Zoomlion might want to buy Terex in its entirety.
Because of that, investors had been optimistic that, one way or another, Terex would end up selling itself, either in one piece, or multiple parts. Today's news doesn't change the fact that Konecranes will buy part of Terex's operations; but at least for now, it eliminates the potential for a complete sale.
Trina Solar dropped 6% in the wake of an analyst downgrade from professionals at Deutsche Bank. According to the analysts, Trina should continue to experience strong demand for its products, but pricing pressure could reduce the amount of potential profit that Trina is able to generate from its sales.
Moreover, current expectations include the assumption that markets worldwide will pick up steam in the second half of 2016, and some worry that this assumption is overly optimistic given the challenging macroeconomic conditions that prevail throughout much of the world. The stock move mimicked declines in the analysts' target price for Trina shares. It goes to show that, even after a reasonably good first-quarter earnings report, a stock won't necessary reward its shareholders.
Finally, Cliffs Natural Resources finished down 7.5%. The iron-ore producer is struggling from a combination of plentiful supplies of its key product across the world, and relatively weak demand from steel producers. In many parts of the world, output of steel is declining, and that puts pressure on prices for the raw materials that go into the production process.
Moreover, with key producers planning to put even larger supplies of iron ore on the market, it's unclear whether purchasers will have enough interest in building up inventories to soak up the excess. Without better conditions, Cliffs will struggle to go anywhere in the near future.
The article Why Terex, Trina Solar, and Cliffs Natural Resources Slumped Today originally appeared on Fool.com.
Dan Caplinger has no position in any stocks mentioned. The Motley Fool owns shares of Cliffs Natural Resources. The Motley Fool recommends Terex. Try any of our Foolish newsletter services free for 30 days. We Fools may not all hold the same opinions, but we all believe that considering a diverse range of insights makes us better investors. The Motley Fool has a disclosure policy.
Copyright 1995 - 2016 The Motley Fool, LLC. All rights reserved. The Motley Fool has a disclosure policy.