Why Tenet Healthcare, Smith & Wesson Holding, and SunPower Slumped Today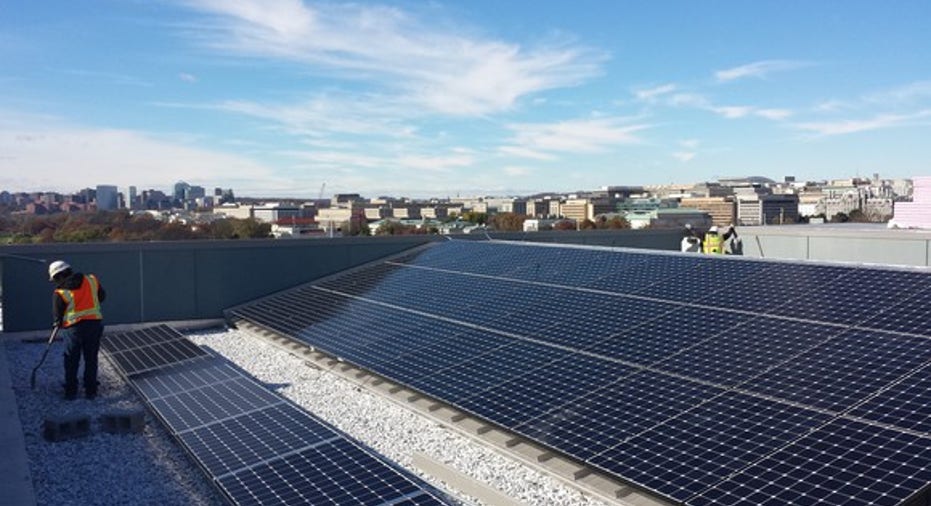 The stock market was extremely volatile on Wednesday following the surprising results of the presidential election. Early indications from Tuesday night had seen stock futures contracts that suggested as much as an 800-point drop in the Dow, but those declines lessened during the overnight period, and by the time all was said and done in the regular session, major market benchmarks were up between 1% and 1.5%. Still, some stocks took hard hits, and Tenet Healthcare (NYSE: THC), Smith & Wesson Holding (NASDAQ: SWHC), and SunPower (NASDAQ: SPWR) were among the worst performers on the day. Below, we'll look more closely at these stocks to tell you why they did so poorly.
Image source: SunPower.
Obamacare fears hit hospital stocks
Tenet Healthcare plunged 25% as investors responded to the presidential victory for Republican Donald Trump. The Affordable Care Act has been a boon for Tenet and other hospital companies, reducing the number of uninsured patients for which hospitals have to provide care and allowing them to recover more in reimbursements as a consequence. Trump has vowed to repeal Obamacare, and with Republicans retaining control of both the House and Senate, investors believe that a reversal of healthcare reform could lead to greater losses for Tenet and an undoing of any of the positive impacts that the Affordable Care Act had for hospital companies.
Gun regulation fears come to an end
Smith & Wesson Holding dropped 15% in the wake of the election results. Gun companies have seen their stocks move in lockstep with the prospects for Democratic candidates for several election cycles now, because rising fears of gun regulation create urgency among gun-buyers that has led to greater sales for Smith & Wesson and its peers. With a friendlier face in the White House, gun advocates won't fear imminent regulation, and that could lead to slower sales for Smith & Wesson going forward. For their part, gun companies have warned that previous sales peaks were unsustainable, but the surprise of the Trump victory left investors off-guard for the plunge.
SunPower gets left in the shade
Finally, SunPower dropped 14%. Solar stocks were also on the post-election hit list on Wednesday, because most market participants believe that the Trump administration's energy policies will inevitably be focused on fossil fuels like oil, natural gas, and coal. By contrast, Trump has belittled proposals aimed at heightening use of renewable energy, and SunPower and its peers in the solar power industry have benefited greatly from government efforts to spur greater adoption of renewable energy through tax credits and other favorable provisions. Now, those subsidies might disappear, and that would potentially leave SunPower in an awkward position of having to decide whether to sustain its current level of exposure to the U.S. market or seek better climates elsewhere.
10 stocks we like better than SunPower When investing geniuses David and Tom Gardner have a stock tip, it can pay to listen. After all, the newsletter they have run for over a decade, Motley Fool Stock Advisor, has tripled the market.*
David and Tom just revealed what they believe are the ten best stocks for investors to buy right now... and SunPower wasn't one of them! That's right -- they think these 10 stocks are even better buys.
Click here to learn about these picks!
*Stock Advisor returns as of November 7, 2016
Dan Caplinger has no position in any stocks mentioned. The Motley Fool has no position in any of the stocks mentioned. Try any of our Foolish newsletter services free for 30 days. We Fools may not all hold the same opinions, but we all believe that considering a diverse range of insights makes us better investors. The Motley Fool has a disclosure policy.