Why Target, Corporation Stock Plunged Today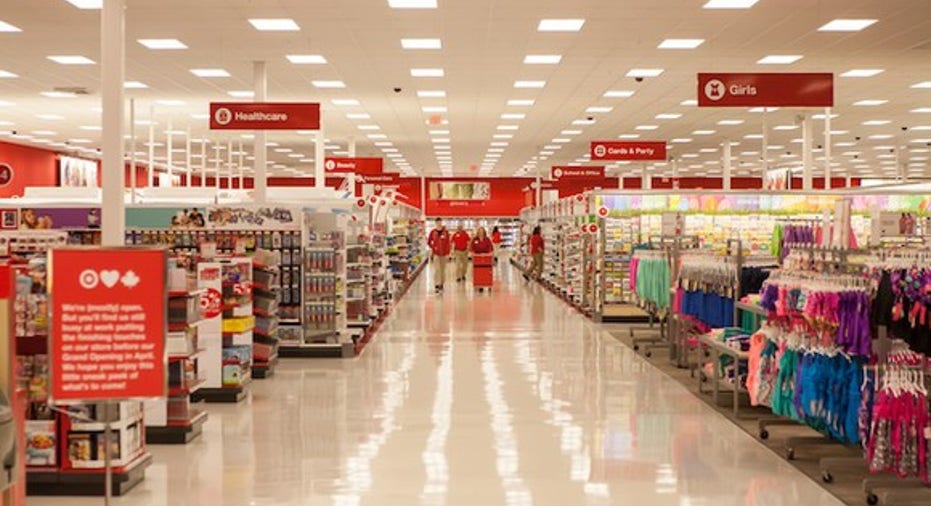 Image source: Target.
What:Shares of Target Corporation fell as much as 11% early Wednesday, then partially recovered to trade down 9% as of 11:30 a.m. after the retailer announced mixed first-quarter 2016 results and disappointing guidance.
So what: Quarterly revenue declined 5.4% year over year, to $16.2 billion, as 1.2% growth in comparable-store sales was more than offset by the negative top-line impact of Target's $1.9 billion sale of its pharmacy business to CVS Health last year. Thanks in part to Target's decision to repurchase 11.4 million shares for $893 million during the quarter, that translated to 16.5% growth in adjusted earnings per share, to $1.29.
Analysts, on average, were anticipating adjusted earnings of only $1.20 per share, but on higher revenue of $16.3 billion.
Nonetheless, Target CEO Brian Cornell insisted:
Now what:That might not have been so bad by itself. But investors are less excited by Target's outlook.
For the current quarter, Target expects comparable sales to be flat to down 2%, which should result in adjusted earnings per share of $1.00 to $1.20. By comparison, analysts' consensus estimates called for second-quarter adjusted earnings of $1.36 per share.
"While the Company's view of second quarter results has been tempered by the recent slowdown in consumer trends," Target elaborated in its press release, "Target currently believes full-year adjusted EPS within its prior guidance range is achievable."
For perspective, when Target provided that guidance in February, it told investors to expect full-year 2016 adjusted earnings per share of $5.20 to $5.40, up from $4.69 in fiscal 2016. But given Target's ambitious efforts to return capital to shareholders through repurchases, in particular, it's also no surprise the company would be able to reiterate its full-year earnings guidance. More concerning for long-term investors is whether Target will be able to fend off competitive pressure as more consumer traffic flows away from brick-and-mortar stores and toward online-centric retailers.
With that in mind, and given Target's relative top-line underperformance today, I can't blame the market for bidding down Target stock.
The article Why Target, Corporation Stock Plunged Today originally appeared on Fool.com.
Steve Symington has no position in any stocks mentioned. The Motley Fool recommends CVS Health. Try any of our Foolish newsletter services free for 30 days. We Fools may not all hold the same opinions, but we all believe that considering a diverse range of insights makes us better investors. The Motley Fool has a disclosure policy.
Copyright 1995 - 2016 The Motley Fool, LLC. All rights reserved. The Motley Fool has a disclosure policy.