Why Target, Coeur Mining, and Sonic Slumped Today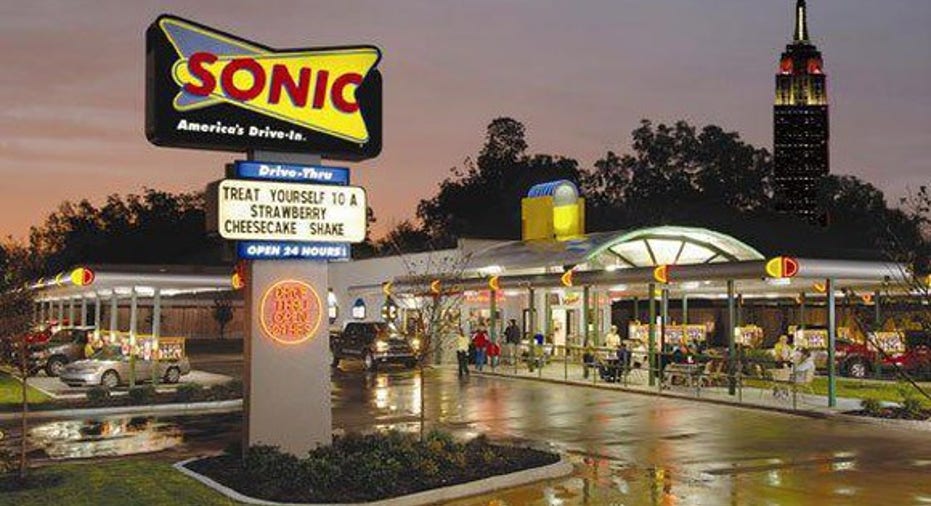 Image source: Sonic.
The stock market didn't give investors much excitement on Wednesday, as major market benchmarks were within spitting distance of the unchanged mark. The Dow fell just three points, and the S&P 500 gained less than half a point after investors tried to read the mood of the Federal Reserve. The central bank's Federal Open Market Committee released its minutes from its most recent meeting, and investors now believe there's a significant chance the Fed will boost interest rates next month, continuing a process that started late last year. Yet even though the net impact on the broader markets was mixed, several stocks fell sharply today. Among the worst performers were Target , Coeur Mining , and Sonic .
Target finished down 8% after the retail giant reported its first-quarter financial performance and outlook for the second quarter. Comparable-store sales rose by 1.2%, with particular strength in the company's signature Style, Baby, Kids, and Wellness categories. However, overall revenue fell because of Target's decision to sell its pharmacy and clinic businesses. Guidance for the second quarter was also disappointing, with Target anticipating adjusted earnings of just $1 to $1.20 per share. Even though sales from Target's digital channel were up 23% from year-ago levels, the big-box department store giant is still feeling pressure from e-commerce rivals and could continue to see difficult times in the future.
Coeur Mining dropped 11% on a tough day for the mining industry. The strong dollar sent prices of most precious metals downward, and silver was among the hardest hit, falling about 2% to close below $17 per ounce. However, Coeur CEO Mitch Krebs said in an interview that he believed there's a lot more upside in silver than downside. Silver prices have fallen more than gold prices, and Krebs argues that the white metal's potential industrial demand could help support the silver market to an even larger extent than demand from investors. For now, though, concerns about potentially slow macroeconomic growth globally could limit silver's gains, and Coeur stock responded negatively to that possibility.
Finally, Sonic fell 9%. The drive-in restaurant chain said late Tuesday that its subsidiaries had completed an offering of $425 million in secured notes. The seven-year notes will pay an interest rate of 4.47%, and Sonic intends to use some of the proceeds to repay similar senior secured notes from 2011, but the company also boosted its stock buyback program by an additional $155 million. However, investors responded negatively to the idea that the current fiscal third quarter would see same-store sales growth below its full-year target of 4% to 6%. Unfavorable weather and slower traffic levels industrywide were responsible for the shortfall, but investors weren't willing to bet on Sonic's longer-term prospects for growth.
The article Why Target, Coeur Mining, and Sonic Slumped Today originally appeared on Fool.com.
Dan Caplinger has no position in any stocks mentioned. The Motley Fool has no position in any of the stocks mentioned. Try any of our Foolish newsletter services free for 30 days. We Fools may not all hold the same opinions, but we all believe that considering a diverse range of insights makes us better investors. The Motley Fool has a disclosure policy.
Copyright 1995 - 2016 The Motley Fool, LLC. All rights reserved. The Motley Fool has a disclosure policy.