Why Synergy Pharmaceuticals Shares Jumped 15.4% in April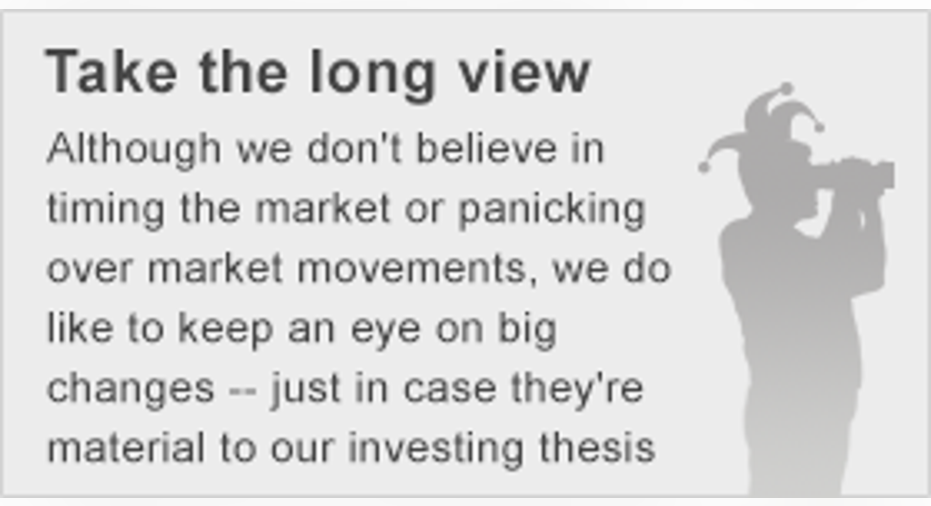 Image source: Synergy Pharmaceuticals.
What:After the FDA officially accepted a filing for approval of its lead product candidate, shares of Synergy Pharmaceuticals were sent soaring 15.4% last month, according to data from S&P Global Market Intelligence.
So what:Synergy Pharmaceuticals had previously filed plecanatide for approval, but the official accepting of that application starts the clock on a FDA review, and that means a decision on plecanatide is now expected on January 29, 2017.
Plecanatide is Synergy Pharmaceuticals' most advanced therapy, and if approved, it will compete for market share as a treatment for chronic idiopathic constipation (CIC). Currently, this market is led byIronwood PharmaceuticalsandAllergan plc'sLinzess, a drug that won approval in CIC constipation associated with irritable bowel disease in 2012.
Plecanatide could conceivably win away share from Linzess because of an arguably better safety profile. Specifically, the reported rate of severe diarrhea in clinical trials was less for plecanatide than it was for Linzess. The two drugs haven't been compared in head-to-head studies, but patients and doctors could conceivably view plecanatide as superior to Linzess because of this finding.
Now what: Last year, Linzess' U.S. revenue totaled $455 million, but wrestling away some of those sales won't come cheap, and that's got Synergy Pharmaceuticals right-sizing its balance sheet.
In March, the company exchanged shares for half of its outstanding convertible notes due in 2019. That move dilutes existing shareholders, but it also significantly lowers Synergy Pharmaceutical's interest expense and gives it additional financial flexibility.
Financial flexibility is particularly important for this company because management used up $101 million in net cash on operating activities in 2015, and the company exited March with about $112 million in cash and cash-like securities on its books.
The market opportunity for plecanatide could be bigger than Synergy Pharmaceuticals' market cap, and that makes this stock tempting. However, there are still some important question marks that are keeping me on the sidelines. Notably, despite cutting its $151 million in debt in half, the balance sheet is still a bit suspect given the company's cash-burn rate and expected increase in expenses. Also, the company's CFO, Gary Sender, resigned last month after only five months on the job to take the CFO position at another clinical-stage company, Nabriva Therapeutics AG. While Sender's decision doesn't necessarily indicate anything (people do resign for personal reasons, after all), it still makes me wonder why he felt the opportunity at this other company was better than the opportunity presented by Synergy Pharmaceuticals. In typical fashion, Sender and the company issued boilerplate comments wishing each other well.
Overall, until we get more insight into how big of an impact pre-commercialization efforts will have on the company's cash burn this year, I think it's best to focus on other investment ideas.
The article Why Synergy Pharmaceuticals Shares Jumped 15.4% in April originally appeared on Fool.com.
Todd Campbell has no position in any stocks mentioned.Todd owns E.B. Capital Markets, LLC. E.B. Capital's clients may have positions in the companies mentioned. Like this article? Follow him onTwitter where he goes by the handle@ebcapitalto see more articles like this.The Motley Fool has no position in any of the stocks mentioned. Try any of our Foolish newsletter services free for 30 days. We Fools may not all hold the same opinions, but we all believe that considering a diverse range of insights makes us better investors. The Motley Fool has a disclosure policy.
Copyright 1995 - 2016 The Motley Fool, LLC. All rights reserved. The Motley Fool has a disclosure policy.