Why Synchronoss Technologies, Select Comfort, and Barnes & Noble Education Slumped Today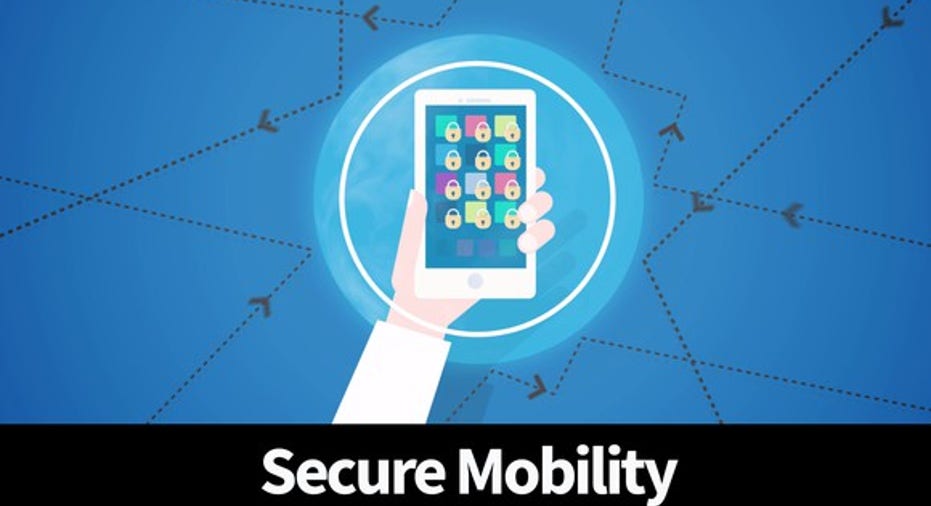 The stock market gained more ground on Tuesday, with all three major market benchmarks climbing and sending the Dow Jones Industrials to a record closing high. Investors continue to enjoy a good start to the holiday season, and the market hasn't seen any broadly negative news to reverse the prevailing trend.
Yet a few companies had less-than-stellar news today, and Synchronoss Technologies (NASDAQ: SNCR), Select Comfort (NASDAQ: SCSS), and Barnes & Noble Education (NYSE: BNED) were among the worst performers on the day. Below, we'll look more closely at these stocks to tell you why they did so poorly.
Image source: Synchronoss Technologies.
Synchronoss makes a purchase
Synchronoss Technologies fell 13% after it announced its intention to make a major acquisition. The company said Tuesday morning that it would pay $821 million to buy Intralinks Holdings (NYSE: IL), giving shareholders of the target company $13 per share in cash
In a clear sign that the deal is much more important than just a standard acquisition, the company said that Intralinks CEO Ron Hovsepian is expected to be appointed as Synchronoss CEO after the transaction closes. Current Synchronoss CEO Stephen Waldis will stay active in the company, becoming executive chairman of the board.
But given Waldis' status as founder of Synchronoss, investors are clearly nervous about whether the future direction of the combined company will match up with what they had expected to see going forward. Nevertheless, Synchronoss believes that the deal should help it grow faster at a critical time in taking advantage of good conditions in the enterprise content-management market.
Select Comfort goes to sleep
Select Comfort slid by 5% in the wake of a negative analyst report. Analysts at Wedbush downgraded the stock from outperform to neutral and cut their price target by 12%, to $22 per share. The analysts believe that the mattress market in which Select Comfort concentrates has been extremely competitive early in the current holiday season, with extremely high levels of marketing activity and expensive promotions.
Although deals like 0% financing and free shipping have been mainstays for mattress sellers for a long time, there comes a point at which too much promotional activity can be detrimental. Investors will have to wait to see whether the analysts's predictions are right, but for today, shareholders were content to sell first and verify later.
Barnes & Noble Education gets a bad grade
Finally, Barnes & Noble Education finished down 14%. The college-bookstore operator released its fiscal second-quarter financial report this morning, and the news included slower sales growth and an unexpected decline in earnings from year-ago levels. B&N Education said that lower college enrollment figures combined with poor conditions in the retail environment, generally, brought about the slightly disappointing results.
In addition, the company now expects that comparable-store sales will fall between 2% and 3% during the full 2017 fiscal year. Until it can woo more educational institutions as clients for its bookstores, Barnes & Noble Education could struggle for direction.
10 stocks we like better than Synchronoss Technologies When investing geniuses David and Tom Gardner have a stock tip, it can pay to listen. After all, the newsletter they have run for over a decade, Motley Fool Stock Advisor, has tripled the market.*
David and Tom just revealed what they believe are the 10 best stocks for investors to buy right now... and Synchronoss Technologies wasn't one of them! That's right -- they think these 10 stocks are even better buys.
Click here to learn about these picks!
*Stock Advisor returns as of Nov. 7, 2016
Dan Caplinger has no position in any stocks mentioned. The Motley Fool owns shares of and recommends Synchronoss Technologies. Try any of our Foolish newsletter services free for 30 days. We Fools may not all hold the same opinions, but we all believe that considering a diverse range of insights makes us better investors. The Motley Fool has a disclosure policy.