Why Synchronoss Technologies, Inc. Stock Plunged Today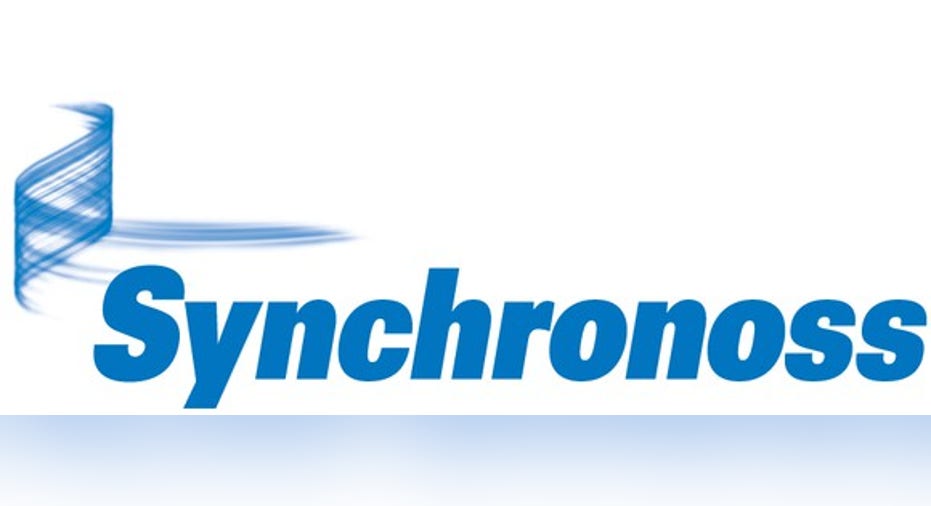 Image source: Synchronoss Technologies, Inc.
What happened
Shares ofSynchronoss Technologies(NASDAQ: SNCR)were down 10.3% as of 11:00 a.m. EST Tuesday after the managed mobility solutions company announced it will acquire inter-enterprise content management and collaboration specialistIntralinks Holdings (NYSE: IL). Shares of Intralinks were up 15.4%.
So what
More specifically, Synchronoss will acquire Intralinks for $13 per share, good for an equity value of roughly $821 million. But that's also a big pill to swallow for Synchronoss, whose entire market capitalization sits at just over $2 billion right now. In addition, Synchronoss announced it will divest 70% of its activation business to privately held Sequential Technology International for $146 million. Synchronoss will maintain a 30% stake in the activation business, but noted that stake could be reduced in 2017 as it remains in the process of pursuing strategic alternatives for the segment.
The deal has already been unanimously approved by the boards of both companies, is expected to close late in the first quarter of next year, and will be financed through a combination of Synchronoss' existing cash, proceeds from the activation business divestment, and $900 million in new debt.
Finally, Synchronoss announced current Intralinks CEO Ron Hovsepian is expected to be appointed CEO of the combined company after the transaction closes. Synchronoss founder and current CEO Stephen Waldis will serve as executive chairman of the board, where he will oversee strategy, product innovation, and the company's ongoing transformation.
Through the acquisition, Synchronoss states it is taking a "major step toward significantly expanding the scale and scope of Synchronoss' transformation to attack the multi-billion dollar enterprise market opportunity."
Now what
Finally, assuming the transactions close as expected, Synchronoss offered initial 2017 guidance for revenue between $810 million and $820 million, and pro forma earnings per share between $2.45 and $2.60. The company is also expecting to achieve $40 million in combined synergies within the first year following the Intralink's acquisition close.
All things considered, these moves might well be exactly what Synchronoss needs to more effectively tackle its long-term enterprise opportunity. But given the enormous scale of the deal relative to Synchronoss' current size, combined with the large amount of debt it will require and uncertainty stemming from the CEO transition, it's no surprise the market is taking a step back today.
10 stocks we like better than Synchronoss Technologies When investing geniuses David and Tom Gardner have a stock tip, it can pay to listen. After all, the newsletter they have run for over a decade, Motley Fool Stock Advisor, has tripled the market.*
David and Tom just revealed what they believe are the 10 best stocks for investors to buy right now... and Synchronoss Technologies wasn't one of them! That's right -- they think these 10 stocks are even better buys.
Click here to learn about these picks!
*Stock Advisor returns as of Nov. 7, 2016
Steve Symington has no position in any stocks mentioned. The Motley Fool owns shares of and recommends Synchronoss Technologies. Try any of our Foolish newsletter services free for 30 days. We Fools may not all hold the same opinions, but we all believe that considering a diverse range of insights makes us better investors. The Motley Fool has a disclosure policy.