Why Synchronoss Technologies, Inc. Stock Fell 29.7% in February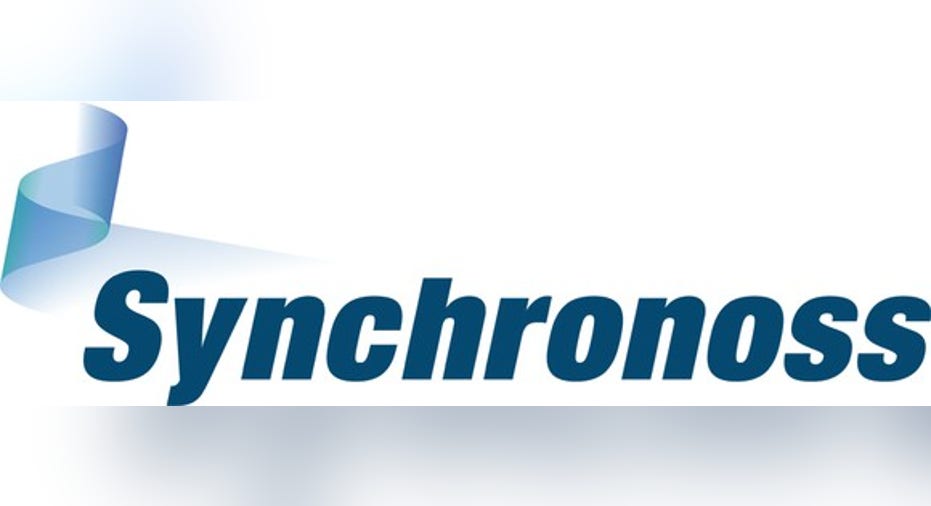 What happened
Shares ofSynchronoss Technologies Inc.(NASDAQ: SNCR) fell 29.7% in the month of February,according to data provided byS&P Global Market Intelligence, after themanaged mobility solutions company released disappointing fourth-quarter 2016 results.
So what
The bulk of Synchronoss' decline last month came in the days after it revealed that adjusted revenue from continued operations grew just 1.7% year over year, to $123.9 million, which translated to a 45% drop in adjusted net income, to $11 million, or $0.24 per share. By contrast, analysts' consensus estimates predicted significantly higher revenue of $149.1 million and adjusted earnings of $0.38 per share.
IMAGE SOURCE: SYNCHRONOSS TECHNOLOGIES.
Now what
Nonetheless, management focused on the transformative effects of Synchronoss' recent acquisition of enterprise content management and collaboration specialist Intralinks -- the resulting debt and uncertainty from which caused shares of Synchronoss to plunge when it was announced this past December -- as well as the divestment of its traditional mobile activation business.
"[T]he company now looks to expand the scale and scope of its enterprise and cloud initiatives to drive the new SNCR 3.0 vision," elaborated CEO Ronald Hovsepian. "The Synchronoss team is laying the foundation for the next chapter of growth."
Synchronoss also lauded "strong progress" with international customers in the EMEA and APAC regions as they begin to scale the company's messaging and personal cloud platforms.
In the meantime, Synchronoss reiterated its prior full-year 2017 guidance for revenue to be between $810 million and $820 million, as well as its outlook for pro forma adjusted earnings per share of $2.45 to $2.60. Synchronoss also confirmed it's on track to realize its goal of $40 million in annual combined cost synergies resulting from the Intralinks deal.
Nonetheless, with the bulk of its integration efforts still ahead, and given Synchronoss' weaker-than-expected performance in Q4, it's no surprise investors took another step back from its stock last month.
10 stocks we like better than Synchronoss TechnologiesWhen investing geniuses David and Tom Gardner have a stock tip, it can pay to listen. After all, the newsletter they have run for over a decade, Motley Fool Stock Advisor, has tripled the market.*
David and Tom just revealed what they believe are the 10 best stocks for investors to buy right now... and Synchronoss Technologies wasn't one of them! That's right -- they think these 10 stocks are even better buys.
Click here to learn about these picks!
*Stock Advisor returns as of February 6, 2017
Steve Symington has no position in any stocks mentioned. The Motley Fool recommends Synchronoss Technologies. The Motley Fool has a disclosure policy.