Why Synaptics, Incorporated Stock Plunged Today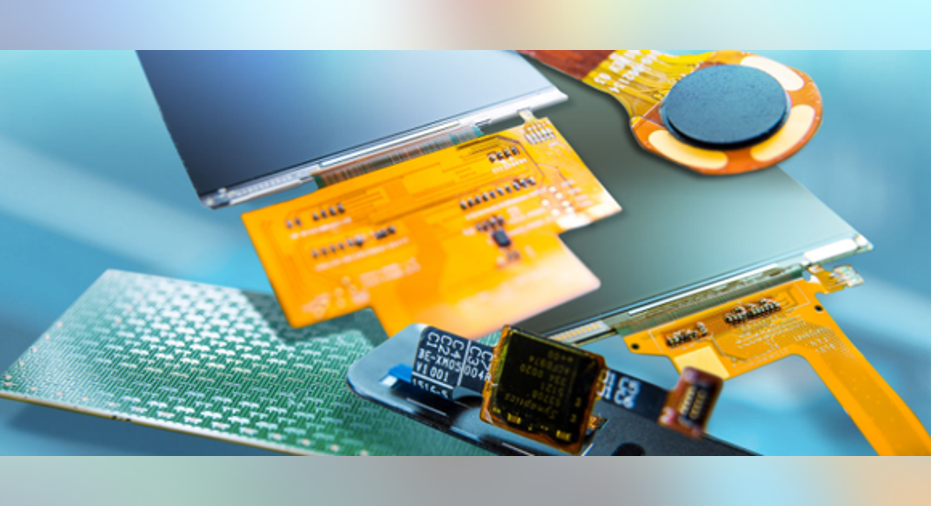 Image source: Synaptics, Incorporated.
What:Shares ofSynaptics, Incorporated fell as much as 12.6% early Friday, and traded down 9.9% as of 11:00 a.m. ET after an SEC filing revealed the human-interface technology company is implementing layoffs and office closures.
So what:More specifically, Synaptics will eliminate 160 employees, reducing its global headcount by roughly 9%. In addition, Synaptics will implement a "space consolidation program affecting certain of its locations." Synaptics stated both actions represent cost-cutting measures to align its cost structure with revenue levels.
To that end, and to further align with Synaptics' cost-cutting measures, CEO Richard Bergman requested a "voluntary and temporary" 20% reduction to his base salary for the company's fiscal year ended June 24, 2017. Each of Synaptics' other "named executive officers," including its CFO, senior VP and GM of the smart display division, senior VP of worldwide sales, and senior VP and GM of the human interface systems division have all requested similar 10% reductions to their salaries for this fiscal year.
Finally, Synaptics stated so far in its fiscal fourth quarter ended June 25, 2016, it has repurchased 1,045,841 shares at an average price of $64.14 per share. That brings total share repurchases for fiscal 2016 to 2,714,554 shares, or roughly 7.2% of Synaptics' total shares outstanding at the start of the year.
Now what: Synaptics expects charges related to the reduction in force to be in the range of $10 million to $11 million, while charges related to the space consolidation should be in the range of $3 million to $4 million. Both should be recognized between the fiscal fourth quarter of 2016 and the fiscal first quarter of 2017.
In the meantime, investors are rightly concerned for what this news portends with regard to Synaptics' fiscal fourth-quarter 2016 results, which currently isn't scheduled but should be released late next month based on the timing of last year's fiscal Q4 report.
For perspective, last quarter Synaptics' revenue declined 16% year over year, hurt by reductions in demand within the high-end smartphone market in March. And that translated to a 28% drop in adjusted net income. At the time, Bergman called it a "short-term pause" to the company's top-line growth, but still opted to take a "cautious approach" to fourth-quarter guidance, calling for revenue to decline roughly 33% year over year at the midpoint of their $300 million to $340 million guidance range.
But until we receive more color on the latest revenue trends that prompted these cost-reduction measures, expect Synaptics stock to remain under pressure.
The article Why Synaptics, Incorporated Stock Plunged Today originally appeared on Fool.com.
Steve Symington has no position in any stocks mentioned. The Motley Fool has no position in any of the stocks mentioned. Try any of our Foolish newsletter services free for 30 days. We Fools may not all hold the same opinions, but we all believe that considering a diverse range of insights makes us better investors. The Motley Fool has a disclosure policy.
Copyright 1995 - 2016 The Motley Fool, LLC. All rights reserved. The Motley Fool has a disclosure policy.