Why SUPERVALU Inc. Stock Plummeted Today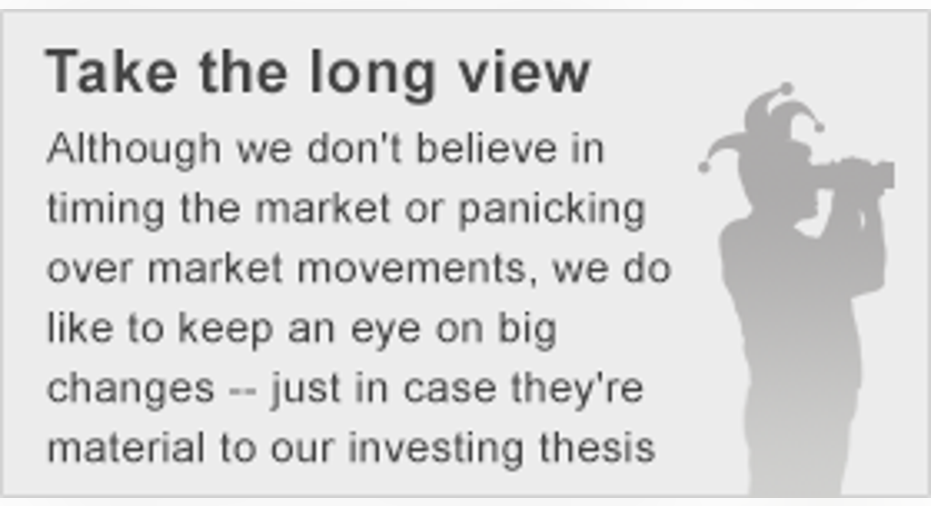 Image Source: Supervalu.
What:Shares ofSUPERVALU INC. were getting hammered today after the supermarket chain reported fourth-quarter earnings earlier in the week. As of 3:24 p.m. EDT, the stock was down 10.8%.
So what: It wasn't immediately clear why the Save-A-Lot parent was falling today, as the stock has been volatile since it reported fourth-quarter earnings on Tuesday morning. It initially spiked after beating earnings estimates, posting a per-share profit of $0.23 against estimates of $0.19, but sales from continuing operations were down 3%, to $3.95 billion. Same-store sales also fell 2.2% at Save-A-Lot stores; comps in its retail segment fell 3.9%.
Investors seem to be unsure of how to react to the report, and are anxiously awaiting the spinoff of Save-A-Lot, which it announced in January.
Now what: Retail stocks were down broadly today, withWal-Martfalling 3%, and Target andCostco down more than 2%. The declines came on a down day in the market, and asAmazon.composted a blockbuster earnings report last night, continuing to take market share from traditional retailers. While Supervalu is not a direct competitor of Amazon's, it does compete closely with Wal-Mart, which has stepped up efforts to increase grocery sales lately.
Supervalu is also a notoriously volatile stock, meaning today's movement could be just an outsized reflection of the movement in the general retail sector, and isn't as significant as it would be for most stocks. Investors would be best off focusing on fundamentals, which continue to look weak after the latest report.
The article Why SUPERVALU Inc. Stock Plummeted Today originally appeared on Fool.com.
Jeremy Bowman has no position in any stocks mentioned. The Motley Fool owns shares of and recommends Amazon.com and Costco Wholesale. The Motley Fool recommends Supervalu. Try any of our Foolish newsletter services free for 30 days. We Fools may not all hold the same opinions, but we all believe that considering a diverse range of insights makes us better investors. The Motley Fool has a disclosure policy.
Copyright 1995 - 2016 The Motley Fool, LLC. All rights reserved. The Motley Fool has a disclosure policy.