Why SUPERVALU Inc.'s Shares Jumped 14% Today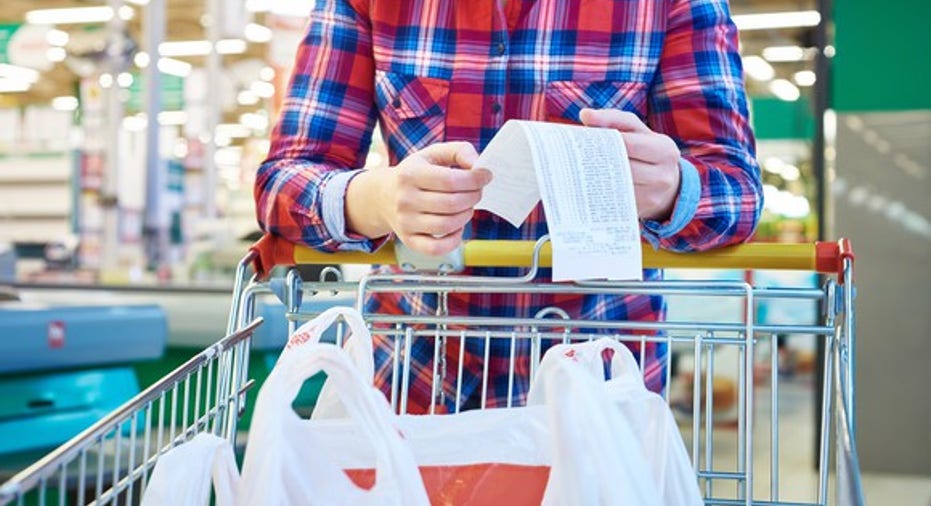 What happened
Shares of grocery giant SUPERVALU Inc. (NYSE: SVU) jumped as much as 13.8% on Thursday after getting an upgrade from an analyst. At 11:55 a.m. EDT, the stock was still up 12.7% on the day.
So what
RBC Capital analyst William Kirk upgraded SUPERVALU's stock from sector perform to outperform and put a price target of $6 on it, which implies over 60% upside from where shares trade right now. The sale of the Save-A-Lot business late in 2016 is seen as a positive and real estate alone could be worth $953 million.
Image source: Getty Images.
The struggle for SUPERVALU is that the grocery business has become hypercompetitive and financial results have floundered. There may be some underlying value in the company's assets, but until those assets are monetized and/or operations improve, the stock may not show much of a recovery.
Now what
Analyst upgrades can often move a stock short term, but the long-term performance will be determined by financial results for SUPERVALU. I don't see the recovery in performance happening yet, and there's no reduction in competitive pressure in the grocery space. While something like the sale of Save-A-Lot could mark the beginning of a turnaround for SUPERVALU, I wouldn't be jumping into the stock just because an analyst's rating changed today. The company has a lot to prove before investors will know the recovery has fully taken hold at SUPERVALU.
10 stocks we like better than SuperValuWhen investing geniuses David and Tom Gardner have a stock tip, it can pay to listen. After all, the newsletter they have run for over a decade, Motley Fool Stock Advisor, has tripled the market.*
David and Tom just revealed what they believe are the 10 best stocks for investors to buy right now... and SuperValu wasn't one of them! That's right -- they think these 10 stocks are even better buys.
Click here to learn about these picks!
*Stock Advisor returns as of February 6, 2017
Travis Hoium has no position in any stocks mentioned. The Motley Fool has no position in any of the stocks mentioned. The Motley Fool has a disclosure policy.