Why Super Micro Computer, Inc. Stock Plunged Today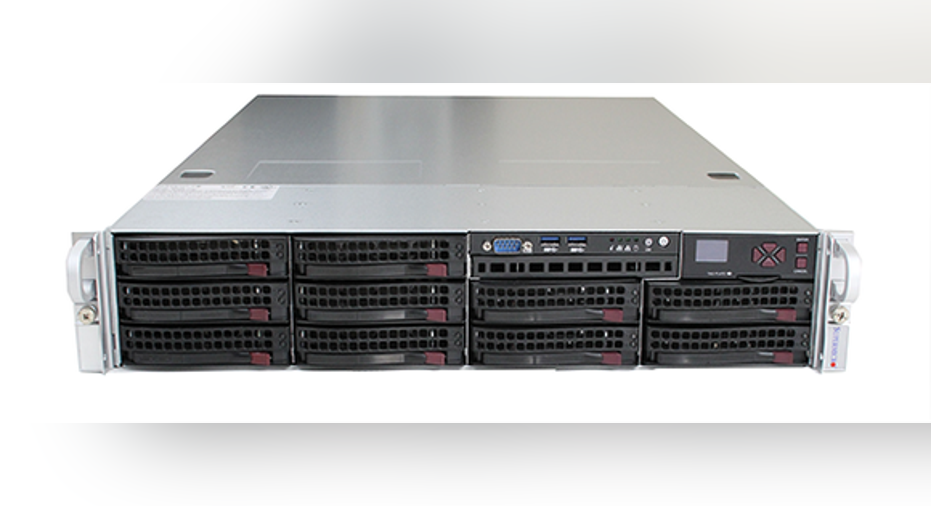 Image source: Super Micro Computer
What:Shares ofSuper Micro Computerfell as much as 19.9% Friday after the server specialist announced disappointing preliminary fiscal third-quarter 2016 results.
So what:Super Micro Computer now expects quarterly net sales in the range of $530 million to $533 million, or near the low end of previous guidance for revenue of $530 million to $580 million. Super Micro also expects adjusted earnings per diluted share of $0.33 to $0.35, also well below previous guidance of $0.43 to $0.53.
Analysts, on average, were anticipating adjusted earnings of $0.49 per share, and revenue of $557.3 million.
Now what: "While we saw the market slow down a little in the March quarter," elaborated Super Micro CEO Charles Liang, "Supermicro revenue continued to grow at an industry leading pace by growing 12% to 13% year over year. However, results for this quarter were weaker than forecasted due to weaker demand with some large customers and the channel than we anticipated."
More specifically, Liang explained, the first two months of the quarter were "particularly soft while March showed improved momentum."
To Super Micro's credit, the companyisoutgrowing its industry peers and should continue to take market share should it sustain the momentum it enjoyed in March. But considering its under-performance relative to guidance -- and with shares still up around 10% so far this year -- it's no surprise to see the market bidding Super Micro Computer stock down today.
The article Why Super Micro Computer, Inc. Stock Plunged Today originally appeared on Fool.com.
Steve Symington has no position in any stocks mentioned. The Motley Fool has no position in any of the stocks mentioned. Try any of our Foolish newsletter services free for 30 days. We Fools may not all hold the same opinions, but we all believe that considering a diverse range of insights makes us better investors. The Motley Fool has a disclosure policy.
Copyright 1995 - 2016 The Motley Fool, LLC. All rights reserved. The Motley Fool has a disclosure policy.