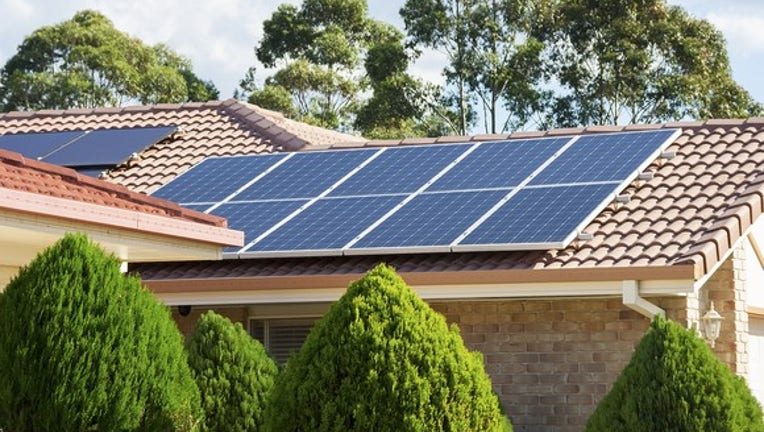 What happened
Shares of residential solar company Sunrun Inc. (NASDAQ: RUN) fell nearly 10% in trading Wednesday after an investigation by the U.S. Securities and Exchange Commission came to light. At 2:50 p.m. EDT shares were still down 7.5% on the day.
So what
The Wall Street Journal originally reported that the SEC is investigating whether Sunrun and Tesla's SolarCity are giving investors enough disclosure around customer contract cancellations. Customers normally have a period of time between when a residential solar contract is signed and when the installation takes place to cancel their contract. But the number of cancellations isn't disclosed.
Image source: Getty Images.
What the SEC may be looking at is the difference between what Sunrun and SolarCity have disclosed as contracted backlog and retained value, and what may be canceled before the contract is finalized. The argument is that Sunrun may be overstating estimated retained value, gross earning assets, net earning assets, and estimated nominal contracted payments remaining, which all use "contracted systems" as their basis.
Now what
The bigger problem for Sunrun might be that its high-pressure sales tactics are turning people away. The industry has been getting heat for some of its sales tactics, and if there's material information about cancellations that's not being disclosed, it would be a concern for investors. I don't think this is a huge concern yet, and think the Treasury and Congress looking into tax equity valuations will be a bigger deal, but any time the SEC comes knocking it's a bad sign. And investors didn't like the news today.
10 stocks we like better than SunrunWhen investing geniuses David and Tom Gardner have a stock tip, it can pay to listen. After all, the newsletter they have run for over a decade, Motley Fool Stock Advisor, has tripled the market.*
David and Tom just revealed what they believe are the 10 best stocks for investors to buy right now... and Sunrun wasn't one of them! That's right -- they think these 10 stocks are even better buys.
Click here to learn about these picks!
*Stock Advisor returns as of May 1, 2017
Travis Hoium has no position in any stocks mentioned. The Motley Fool owns shares of and recommends Tesla. The Motley Fool has a disclosure policy.