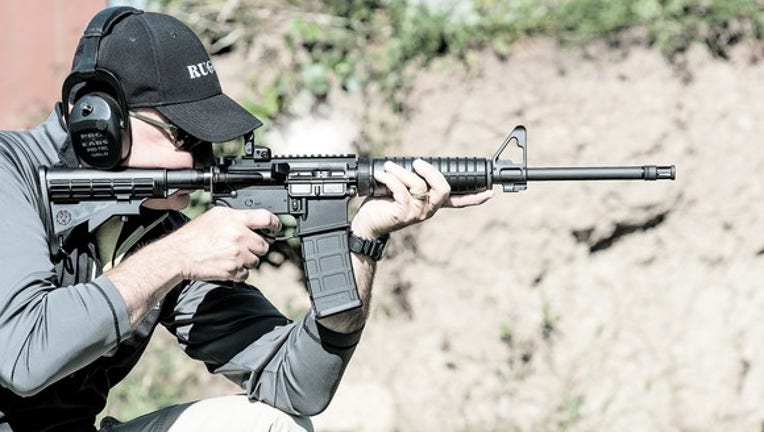 What happened
Shares ofSturm, Ruger & Company Inc.(NYSE: RGR)rose 12.9% in the month of April,according to data provided byS&P Global Market Intelligence, as the company announced significant share repurchases amidencouraging firearm industry developments.
So what
On April 4, 2017, Ruger announced it had repurchased a total of 1.1 million shares of common stock in the first quarter on the open market at a cost of $53.4 million. Ruger used cash on hand to fund the move, and reduced its number of shares outstanding by a whopping 5.7% in the process.
Image Source: Sturm, Ruger.
If that wasn't enough, Sturm, Ruger shares continued to rise throughout the month after FBI reported that background checks for potential gun buyers surged in March. This stemmed from concerns that our new firearms friendly presidential administration and Congress would cause gun sales to fall. That might seem counterintuitive, but keep in mind that the threat of anti-firearms legislation tends to serve as a call to action for prospective gun buyers who might otherwise be inclined to wait.
Now what
As it stands, Sturm, Ruger is set to release its first-quarter results next Monday, May 8, 2017. So you can be sure the market will be listening closely to both how it started the year and what investors should expect going forward. But with Sturm, Ruger's share repurchases, as well as the positive indications of the FBI's data, it's no surprise to see that shares of the company's stock popped last month.
10 stocks we like better than Sturm, Ruger & CompanyWhen investing geniuses David and Tom Gardner have a stock tip, it can pay to listen. After all, the newsletter they have run for over a decade, Motley Fool Stock Advisor, has tripled the market.*
David and Tom just revealed what they believe are the 10 best stocks for investors to buy right now... and Sturm, Ruger & Company wasn't one of them! That's right -- they think these 10 stocks are even better buys.
Click here to learn about these picks!
*Stock Advisor returns as of May 1, 2017
Steve Symington has no position in any stocks mentioned. The Motley Fool has no position in any of the stocks mentioned. The Motley Fool has a disclosure policy.