Why Stratasys, International Game Technology, and Momo Slumped Today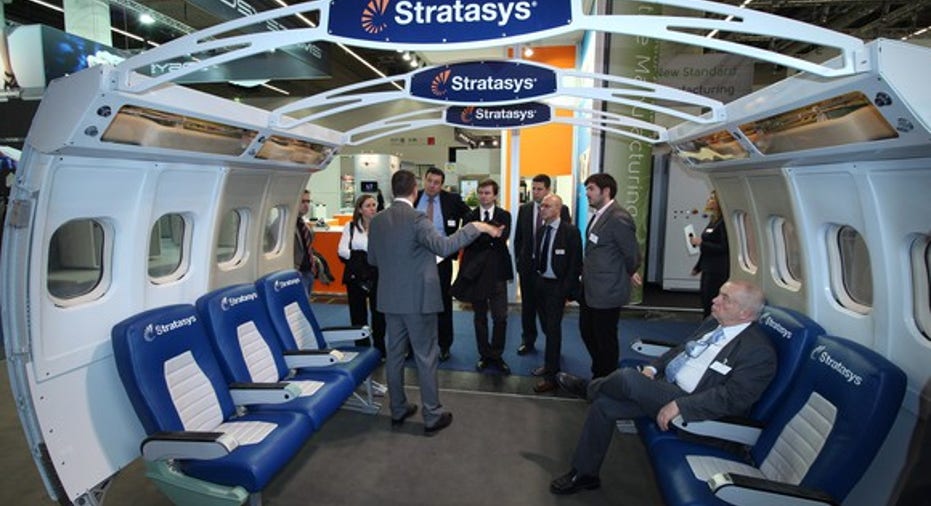 The bull market in stocks has now been running strong for eight full years, and investors who have seen major market benchmarks triple from their 2009 lows were in a reasonably good mood on Thursday. Stocks didn't move much, with the Dow rising just 3 points on the day, as a generally favorable market environment was tempered somewhat by declines in U.S. crude oil prices below the $50-per-barrel level.
Yet even though the overall market remained resilient in the face of some threats to positive sentiment among investors, some stocks posted substantial losses. Stratasys (NASDAQ: SSYS), International Game Technology (NYSE: IGT), and Momo (NASDAQ: MOMO) were among the worst performers on the day. Below, we'll look more closely at these stocks to tell you why they did so poorly.
Stratasys falls on future fears
Shares of Stratasys dropped 9% after the 3D printing specialist released its fourth-quarter financial report. The company said that revenue rose just 1% from year-ago levels, and although it managed to post an adjusted profit of $0.15 per share during the quarter, 2017 financial guidance wasn't quite as upbeat as investors would have liked to see. In particular, Stratasys expects revenue of $645 million to $680 million this year, and even after adjusting for extraordinary items, adjusted net income of just $0.19 to $0.37 per share was also well below the consensus forecast among those following the stock. The promise of 3D printing hasn't translated into lasting gains for investors in Stratasys, and some believe that it won't be able to rebound from share-price declines of roughly 85% since 2014.
Image source: Stratasys.
IGT deals with debt anxiety
International Game Technology stock plunged 15% in the wake of the company's fourth-quarter financial report. Total revenue for the quarter was down 3% from year-ago levels, but a big foreign exchange-related gain helped IGT triple its GAAP net income compared to the fourth quarter of 2015. Even after adjusting for one-time items, IGT's bottom line was up more than 40%. Yet investors seem increasingly nervous about International Game Technology's outstanding debt, which includes more than $520 million in senior notes coming due next year and a total of more than $3.8 billion in notes and term loan facilities with maturities of 2020 or earlier. If interest rates do indeed go up from here, then the financing costs associated with IGT's debt could become increasingly difficult to maintain, and that could cause problems for a stock that has been performing extremely well over the past year.
Momo gives up some of its gains
Finally, shares of Momo finished down 12%. The Chinese social networking platform company had been on a huge tear higher after reporting favorable financial results earlier in the week, but on Thursday, investors decided that the stock had run too far, too quickly. Nevertheless, many investors remain extremely positive about Momo, which combines location-based services with social offerings to allow users to meet more easily. In addition, Momo has joined other social media stocks in offering services like live video and mobile marketing, and with expectations for sales to quadruple in the first quarter of 2017 compared to year-ago levels, the Chinese mid-cap could easily keep climbing from here. Moreover, even with today's drop, Momo is still up more than 10% just this week.
10 stocks we like better than International Game TechnologyWhen investing geniuses David and Tom Gardner have a stock tip, it can pay to listen. After all, the newsletter they have run for over a decade, Motley Fool Stock Advisor, has tripled the market.*
David and Tom just revealed what they believe are the 10 best stocks for investors to buy right now... and International Game Technology wasn't one of them! That's right -- they think these 10 stocks are even better buys.
Click here to learn about these picks!
*Stock Advisor returns as of February 6, 2017
Dan Caplinger has no position in any stocks mentioned. The Motley Fool recommends Stratasys. The Motley Fool has a disclosure policy.