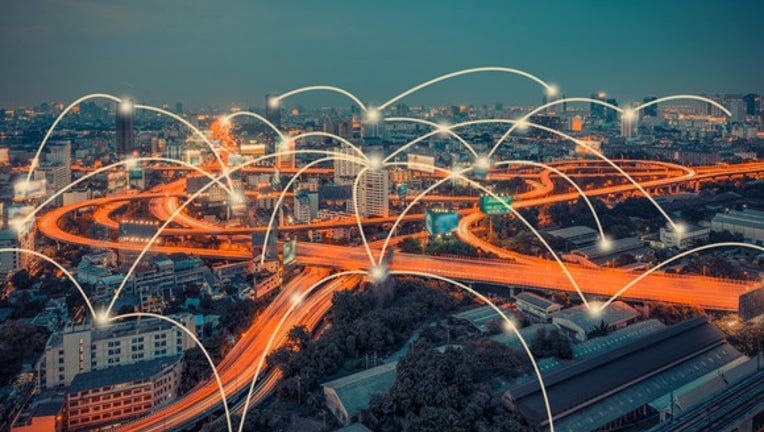 What happened
Shares of Straight Path Communications (NYSEMKT: STRP) were up 17% as of 1:30 p.m. EDT after reports that Verizon (NYSE: VZ) is weighing whether to outbid AT&T (NYSE: T) to acquire the wireless spectrum specialist.
So what
Straight Path Communications stock skyrocketed 150% last Monday after the company agreed to be acquired by AT&T for $95.63 per share, good for a total transaction value of roughly $1.6 billion. But Straight Path revealed in a regulatory filing late last week that an unnamed third party -- which is almost certainly Verizon, according to sources speaking with Reuters -- is considering a competitive offer that would exceed AT&T's price.
IMAGE SOURCE: GETTY IMAGES.
Now what
That wouldn't be terribly surprising considering the enviable trove of wireless spectrum assets owned by Straight Path -- which it agreed to divest as part of an FCC settlement earlier this year -- are expected to play a significant role in enabling so-called 5G wireless networks to be implemented by AT&T and Verizon in the coming years.
Straight Path's filing also stated that its third party was already involved in the bidding process before it opted to strike a formal deal with AT&T. Butwith Straight Path shares now trading significantly above the agreed price of that deal, I think investors would do well to take their profits off the table and put them to work elsewhere.
10 stocks we like better than Straight Path CommunicationsWhen investing geniuses David and Tom Gardner have a stock tip, it can pay to listen. After all, the newsletter they have run for over a decade, Motley Fool Stock Advisor, has tripled the market.*
David and Tom just revealed what they believe are the 10 best stocks for investors to buy right now... and Straight Path Communications wasn't one of them! That's right -- they think these 10 stocks are even better buys.
Click here to learn about these picks!
*Stock Advisor returns as of April 3, 2017
Steve Symington has no position in any stocks mentioned. The Motley Fool owns shares of and recommends Verizon Communications. The Motley Fool has a disclosure policy.