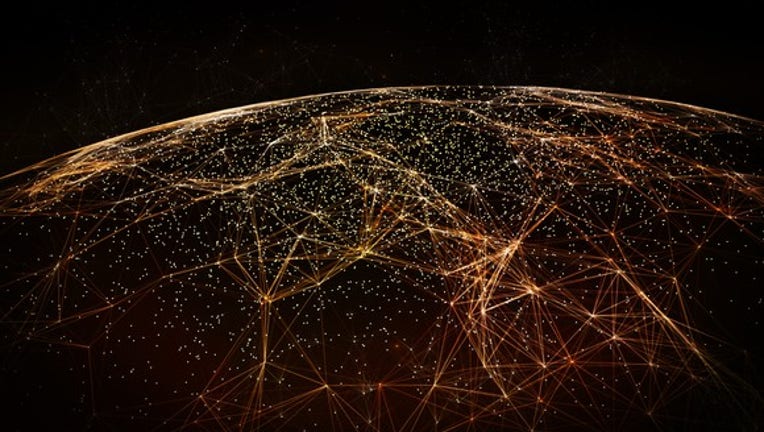 What happened
Shares of Straight Path Communications (NYSEMKT: STRP)were up 22.3% as of 2:20 p.m. EDT Wednesday afterthe wireless spectrum specialist released more details of an acquisition offer superior to AT&T's (NYSE: T) previous bid.
So what
Straight Path shares initially skyrocketed 150% early last month, when the company agreed to be acquired by AT&T for $95.63 per share, or a total transaction value of $1.6 billion. But the stockcontinued to rise the following week amid reports that Verizon (NYSE: VZ) was weighing whether to top that bid in order to secure Straight Path's key wireless spectrum assets, which are expected to play a large role in enabling the rollouts of 5G wireless networks in the coming years. The week after that -- on April 25, 2017 -- Straight Path popped yet againafter it confirmed it had received an unsolicited "superior proposal" from an unnamed third party -- presumably Verizon -- on April 24, 2017. At the time, it gave AT&T five business days to negotiate an amendment to its own offer.
Today, however, Straight Path's board revealed that it has received a revised offer from the unnamed bidder to acquire 100% of its issued and outstanding shares in an all-stock transaction at $135.96 per share, representing an enterprise value of roughly $2.3 billion. Straight Path also noted that the previous (April 24) offer from this unnamed bidder was for $104.64 per share, or an enterprise value of $1.8 billion.
IMAGE SOURCE: GETTY IMAGES.
Now what
The new bidder has stated that its offer is good through 11:59 p.m. EDT on May 8, 2017. So Straight Path is giving AT&T three business days to respond with its own competitive bid. As a reminder, if Straight Path chooses the new bidder, it will owe AT&T a termination fee of $38 million. But that's a small price to pay given the incredible premium represented by the latest proposal.
In the end, as I suggested last week, there's certainly a chance that Straight Path's price will go even higher. But with Straight Path shares trading at $153.85 as of this writing, I think investors would do well to take at least some of their profits off the table today.
10 stocks we like better than Straight Path CommunicationsWhen investing geniuses David and Tom Gardner have a stock tip, it can pay to listen. After all, the newsletter they have run for over a decade, Motley Fool Stock Advisor, has tripled the market.*
David and Tom just revealed what they believe are the 10 best stocks for investors to buy right now... and Straight Path Communications wasn't one of them! That's right -- they think these 10 stocks are even better buys.
Click here to learn about these picks!
*Stock Advisor returns as of May 1, 2017
Steve Symington has no position in any stocks mentioned. The Motley Fool owns shares of and recommends Verizon Communications. The Motley Fool has a disclosure policy.