Why Starz, Schnitzer Steel Industries, and Shutterstock Jumped Today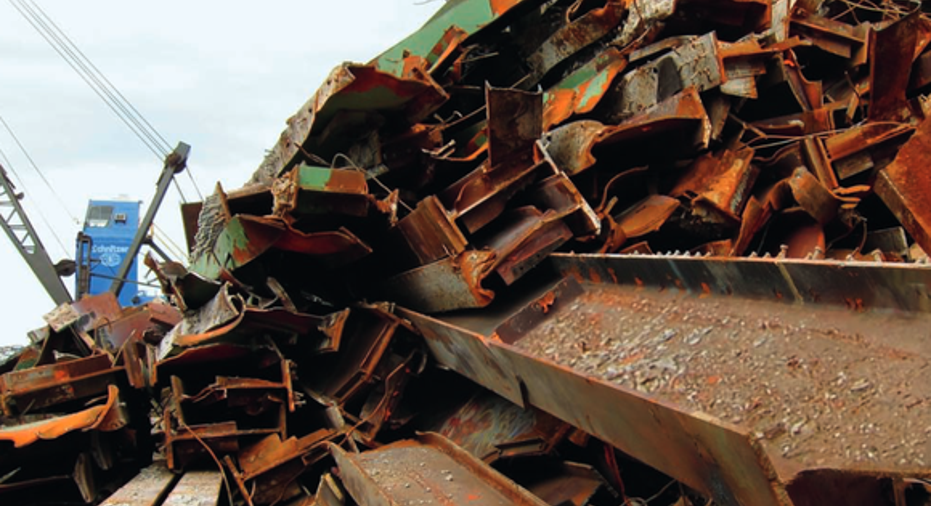 Image source: Schnitzer Steel Industries.
Thursday continued the upward momentum that has helped the stock market bounce back from the majority of its decline following last week's Brexit vote. Investors reacted favorably to the idea that central banks across the globe are prepared to do whatever it takes to sustain the fragile economic recovery in many parts of the world. The Dow Jones Industrials picked up more than 235 points on the day, and other major market benchmarks rose more than 1% to come ever closer to returning to their pre-Brexit levels. Some stocks fared even better, and Starz , Schnitzer Steel Industries , and Shutterstock were among the top-performing (and most alliteratively named) stocks on Thursday.
Starz gets a buyout bid
Starz climbed 6% after the media and entertainment company received a buyout bid from industry peer Lions Gate Entertainment for $4.4 billion. Under the deal, Starz investors would receive $18 in cash and 0.6784 shares of Lions Gate non-voting stock for every Starz Class A share they currently own. Lions Gate talked up the deal, noting that the combined entity would have 16,000 titles in its film and television library as well as 87 original series on 42 different U.S. networks. Feature films would be important for the post-merger entity, with box office of more than $7 billion over the past four years. Starz CEO Chris Albrecht argued that "our similar entrepreneurial cultures and shared vision of the future will make this alliance an incredible fit that creates tremendous value for our shareholders, great content for our audiences, and limitless opportunities for our newly combined company." Yet some investors will be less than pleased with the minimal premium offered, as even after today's pop, the stock still trades below where it started 2016.
Schnitzer rides its steel recovery higher
Schnitzer Steel Industries rose 12% after reporting much better fiscal third-quarter financial results than investors had expected to see. The Oregon-based steel producer reported an adjusted profit from continuing operations of $0.41 per share, reversing losses both in the year-ago quarter and in the fiscal second quarter of 2016. Schnitzer pointed to its multiyear strategy to cut costs and boost its productivity for the strength of its auto and metals recycling business, which put in its best performance in five years. Revenue continued to drop significantly, but Schnitzer's ability to produce bottom-line success points to the efforts it has made recently. When the industry starts to turn around more broadly, Schnitzer should be in a good position to take full advantage.
Shutterstock snaps up a benchmark spot
Finally, Shutterstock climbed 7%. The provider of photo-based greeting cards and similar products was invited to join the primary small-cap index from S&P Dow Jones Indices, the S&P SmallCap 600. The announcement was made Wednesday afternoon, and Shutterstock will take the place of Southwest Gas in a domino-effect move that involves its moving up to S&P Dow Jones Indices' S&P MidCap 400 index. The move takes effect after the close of business today, so index funds will need to pick up shares of Shutterstock in order to mirror the S&P SmallCap 600's performance on Friday and beyond. Such bumps don't always last, but it does represent an achievement for Shutterstock in validating its growth efforts.
The article Why Starz, Schnitzer Steel Industries, and Shutterstock Jumped Today originally appeared on Fool.com.
Dan Caplinger has no position in any stocks mentioned. The Motley Fool owns shares of and recommends Lions Gate Entertainment. The Motley Fool recommends Shutterstock and Starz. Try any of our Foolish newsletter services free for 30 days. We Fools may not all hold the same opinions, but we all believe that considering a diverse range of insights makes us better investors. The Motley Fool has a disclosure policy.
Copyright 1995 - 2016 The Motley Fool, LLC. All rights reserved. The Motley Fool has a disclosure policy.